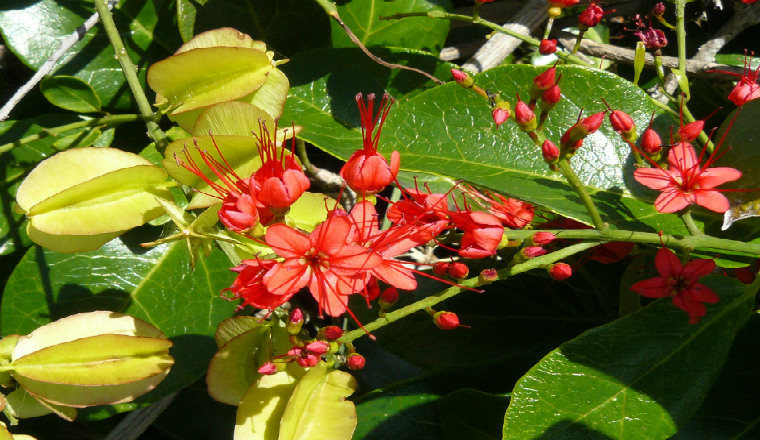 BGCI's Business Case & Plan (2015-2020)
Plant diversity is essential to human wellbeing and survival, and yet more than 80,000 seed-bearing plant species (20% of the total) are currently under threat. This threat of extinction is largely due to habitat degradation, invasive alien species and over-exploitation, and is likely to be exacerbated by climate change. This threatened plant diversity will be critical for solving some of this century's major challenges in the areas of food security, energy, water scarcity, human health, climate change and habitat degradation.
Botanic gardens offer the opportunity to conserve and manage a wide range of plant diversity ex situ, and in situ in the broader landscape. The rationale that botanic gardens have a major role to play in preventing plant species extinctions through integrated plant conservation action is based on the following assumptions:
There is no technical reason why any plant species should become extinct. Given the array of ex situ and in situ conservation techniques employed by the botanic garden community (seed banking, cultivation, tissue culture, assisted migration, species recovery, ecological restoration etc.) we should be able to avoid species extinctions.
As a professional community, botanic gardens possess a unique set of skills that encompass finding, identifying, collecting, conserving and growing plant diversity across the entire taxonomic spectrum
Botanic Gardens Conservation International (BGCI) is a membership organisation representing a network of 500 botanic gardens in 100 countries, including the largest and most influential gardens in the sector. Following the example of the crop conservation community, BGCI's botanic garden-centred Global System for the conservation and management of all plant diversity will aim to collect, conserve, characterise and cultivate samples from all of the world's rare and threatened plants as an insurance policy against their extinction in the wild and as a source of plant material for human innovation, adaptation and resilience.
The BGCI network of botanic gardens includes: globally significant ex situ collections, covering approximately 33% of total plant diversity; world class seed banks, glass houses and tissue culture infrastructures, and; technical knowledge networks covering all aspects of plant conservation policy, practice and education. However, substantial investment will be required to build a fully functioning Global System that can prevent species extinctions in perpetuity. In particular, we in the botanic gardens sector need to:
Organize ourselves as a professional community, and promote our unique skills to policy makers, funders and other stakeholders
Promote and prioritize plant conservation and use in botanic gardens
Focus botanic garden efforts on the rarest, most threatened, useful and challenging species
Work with other sectors (e.g. forestry, horticulture, agriculture and in situ conservationists)
Facilitate plant conservation action in broader society through stimulating public dialogue, creating opportunities for participation in local and global conservation efforts and through provision of education, tools and information.
BGCI is in a prime position to promote a more efficient, cost-effective and rational approach to plant conservation in botanic gardens. We will do this in four ways by:
Leading and advocacy: We will provide leadership to the botanic gardens sector, grow our membership, and promote the role of botanic gardens to policymakers and funders in delivering the Global Strategy for Plant Conservation.
Leading innovative and strategic projects achieving outcomes in plant conservation policy, practice and education. BGCI will lead projects and networks delivering Global Strategy for Plant Conservation targets in red listing (Target 2), seed conservation (Targets 8 & 9), ecological restoration (Targets 4 & 8), plant health and biosecurity (Target 10), ecosystem services and livelihoods (Targets 12 & 13) and education (Target 14).
Building plant conservation capacity in botanic gardens and broader society: We will build technical capacity in the botanic garden sector and beyond by acting as a knowledge hub and a clearing house for best practice, training, resources and expertise (Targets 3 and 15).
Providing funding: We will accelerate our fundraising efforts in order to mobilise funding to deliver plant conservation outcomes in the botanic gardens sector and wider society.
BGCI's Business Case and Plan (2015-2020) sets out a series of activities and outcomes related to the four strategies outlined above. Over the next 5 years we will deliver 15 key commitments which are outlined in Annex 1 of this document.