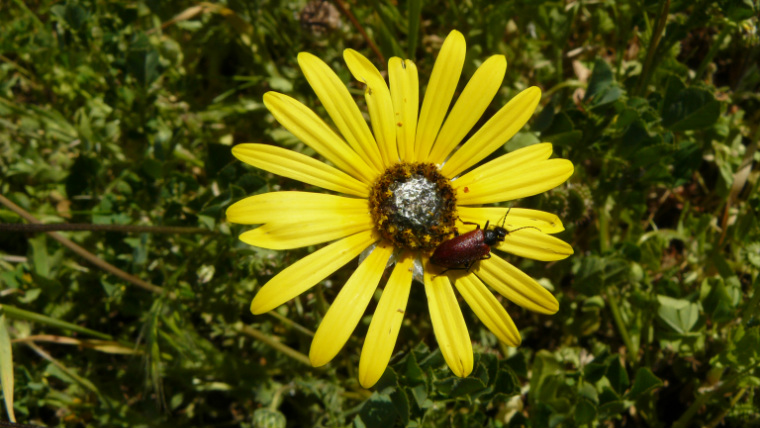 BGCI' s achievements
BGCI was established in 1987 as a small secretariat under the auspices of the International Union for the Conservation of Nature (IUCN).
BGCI's membership and larger network has grown consistently over the years, and now includes more than 500 botanic gardens in 96 countries, on every continent. Our aim is to unite botanic gardens and other organisations committed to saving the world's threatened plants.
In 2007, BGCI established an office at the South China Botanical Garden, Guangzhou and appointed a China Programme Coordinator. In the same year, BGCI moved its US office from the Brooklyn Botanic Garden, New York to Chicago Botanic Garden and appointed a US Executive Director.
In 2016, BGCI opened an office in South East Asia in partnership with the Cecilia Koo Botanic Conservation Center in Taiwan and an office at the IUCN Eastern and Southern Africa Regional Office in Nairobi, to support expansion of our programme and facilitate collaboration between botanic gardens within and outside of Africa.
BGCI is now the leading international organisation working to save the world's imperilled flora. Our work helps gardens connect with each other and these links can generate huge, positive change for individuals, gardens and local communities.
Highlights from 2018
2018 was a very productive year for BGCI and for our community of botanic gardens.
At the global policy level, we have put a considerable amount of time and effort working with the Global Partnership for Plant Conservation (GPPC) to start to draft the next iteration of the Global Strategy for Plant Conservation (GSPC), which aims to fit seamlessly into the broader post-2020 biodiversity framework under the Convention on Biological Diversity (CBD). Representatives of the GPPC and national GSPC Focal Points met with the CBD Secretariat in Cape Town in September as part of this process, and we have worked since then to incorporate the ideas that emerged from this meeting into post-2020 planning.
As part of our work as an advocate for botanic gardens, BGCI produced a Technical Review on the Economic, Social and Environmental Impacts of Botanic Gardens. This study includes 28 case studies of the impacts of the work of botanic gardens in these areas, and demonstrates excellent return on investment for funders of the institutions concerned. We hope that such studies can be replicated by other gardens seeking to demonstrate that they are good value for money.
Launched in 2018, BGCI's Accreditation Scheme aims to recognise and maintain professional standards in botanic gardens. BGCI Botanic Garden Accreditation was launched in May, and BGCI Conservation Practitioner Accreditation was launched in August. A third accreditation – BGCI Advanced Conservation Practitioner – is currently being tested for launch in early 2019.
Measuring and improving the impact of public engagement by botanic gardens was a strong theme of BGCI's 10th International Congress on Education in Botanic Gardens, which was held in Warsaw in September. Connecting people is one of BGCI's most important purposes, and nearly 300 delegates from 50 countries attended this conference for a week of stimulating discussions and presentations. We are extremely grateful to the University of Warsaw Botanic Garden for hosting this meeting, and we were honoured to share their 200th birthday with them. Other meetings supported by BGCI this year include the Eighth European Botanic Gardens Congress: "Botanic Gardens, People and Plants for a Sustainable World", hosted by the University of Ajuda in Lisbon in May, and; the 2018 Botanical Bridges Conference of the Caribbean and Central American Botanic Gardens Network, hosted by the National Botanic Gardens Network of Cuba in Havana in April.
BGCI's work sharing knowledge within and outside our community of botanic gardens is primarily manifested in our vocational training programmes. In 2018, BGCI training events were attended by 689 people from 220 institutions in 54 countries.
Work continues, also, on developing and improving BGCI's databases. ThreatSearch now includes more than 300,000 conservation assessments covering more than 180,000 taxa, and PlantSearch now includes comprehensive collections data from gardens in Mexico and China. An important innovation this year was the launch of BGCI's first comprehensive Directory of Expertise for Seed Conservation.
Central to our mission is working with you, our members and other partners to save plants. The Global Tree Assessment has rapidly accelerated in 2018 with 5,300 species conservation red list assessments carried out in 2018, which was a five-fold increase from 2017! Additionally, funding was secured to complete the assessment of all unassessed tree species by 2020. Similarly, the Global Trees Campaign has grown significantly, with 120 threatened tree species in 21 countries the focus of conservation efforts in 2018. More than 450,000 seedlings were raised by BGCI Global Trees Campaign projects this year. Our work restoring more complex species assemblages also continues to grow with the Ecological Restoration Alliance of Botanic Gardens, now numbering 40 institutions on five continents.
Saving plants is also about explaining to the public why plants are important. BGCI's BigPicnic project, involving nineteen partner institutions, has explored imaginative ways to do this through the topic of food security. This innovative project has been identified as an exemplar project of its kind by its funder, the European Union.
Last but not least, BGCI supports botanic gardens through providing funding for plant conservation, public engagement and other important activities. In 2018, we disbursed USD 2,209,000 to 73 botanic gardens or other institutions in 41 countries, and next year we will expand this work by launching a Global Botanic Garden Fund that all BGCI members can apply to for funding.
Download a copy of our 2018 Member's Review here.
Find out more about BGCI membership here.