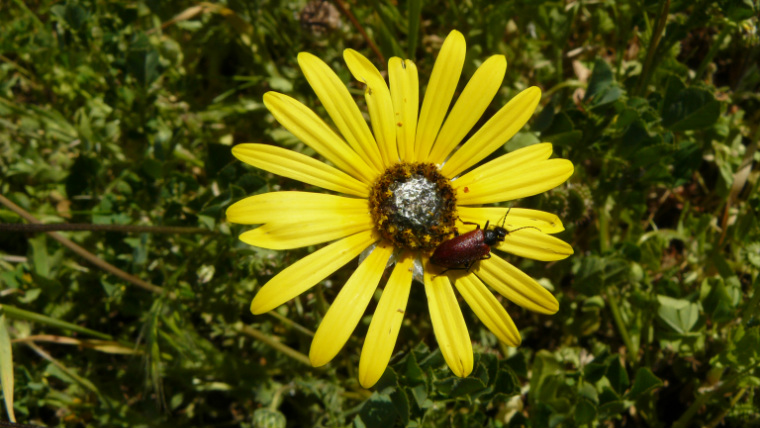 BGCI' s achievements
BGCI was established in 1987 as a small secretariat under the auspices of the International Union for the Conservation of Nature (IUCN).
BGCI's membership and larger network has grown consistently over the years, and now includes more than 500 botanic gardens in 96 countries, on every continent. Our aim is to unite botanic gardens and other organisations committed to saving the world's threatened plants.
In 2007, BGCI established an office at the South China Botanical Garden, Guangzhou and appointed a China Programme Coordinator. In the same year, BGCI moved its US office from the Brooklyn Botanic Garden, New York to Chicago Botanic Garden and appointed a US Executive Director.
In 2016, BGCI opened an office in South East Asia in partnership with the Cecilia Koo Botanic Conservation Center in Taiwan and an office at the IUCN Eastern and Southern Africa Regional Office in Nairobi, to support expansion of our programme and facilitate collaboration between botanic gardens within and outside of Africa.
BGCI is now the leading international organisation working to save the world's imperilled flora. Our work helps gardens connect with each other and these links can generate huge, positive change for individuals, gardens and local communities.
Highlights from 2017
2017 has been a very productive year for BGCI and for our community of botanic gardens.
The highlight of the year was BGCI's 6th Global Botanic Gardens Congress, held in Geneva in June, hosted by the Conservatoire et Jardin Botanique de la Ville de Genève (CJBG). It was attended by >500 delegates from 70 countries. Over 200 presentations and posters were given at the Congress, which had the theme 'Botanic gardens in society: visions for the future'. Further information about the congress, including videos of the plenary talks and abstracts of all presentations are available here.

2017 was a record year for BGCI-led vocational training. In total, BGCI trained 957 people from 310 institutions from 48 countries. New e-learning materials on seed conservation were also made available on the website in English, French, Spanish and Chinese.
2017 was also a big year for BGCI's databases. ThreatSearch is recognised as the authoritative source of information on threatened plants towards achieving Targets 2, 7 and 8 of the Global Strategy for Plant Conservation. In addition, Advanced PlantSearch was launched on the new Member's area of the BGCI website in March, enabling users to see which gardens have which collections for the first time. GlobalTreeSearch, BGCI's newest database, was launched in April via a paper published in the Journal of Sustainable Forestry.

The publication of GlobalTreeSearch forms the backbone of the Global Tree Assessment, and will enable BGCI to significantly scale up red listing efforts in 2018. Our technical plant conservation networks – the Global Seed Conservation Challenge, the Ecological Restoration Alliance and the International Plant Sentinel Network - continue to grow, and the Global Trees Campaign has supported the integrated (in situ and ex situ) conservation of 120 tree species in 17 countries, generating over 450,000 seedlings for reintroduction and reinforcement planting.
Good progress has also been made with BGCI's two large public engagement projects, Learn to Engage and the Big Picnic. The latter project, focusing on engaging the public on food security, has been identified as an exemplar project by the funder, Horizon 2020.
Finally, BGCI disbursed funds totaling US$ 1,048,250 to botanic gardens and other botanical institutions in 2017. As always, this figure is many times what we receive in subscriptions from our members, and is an indication that membership of BGCI is a good investment in our community of botanic gardens.
Download a copy of our 2017 Member's Review here
Find out more about BGCI membership here