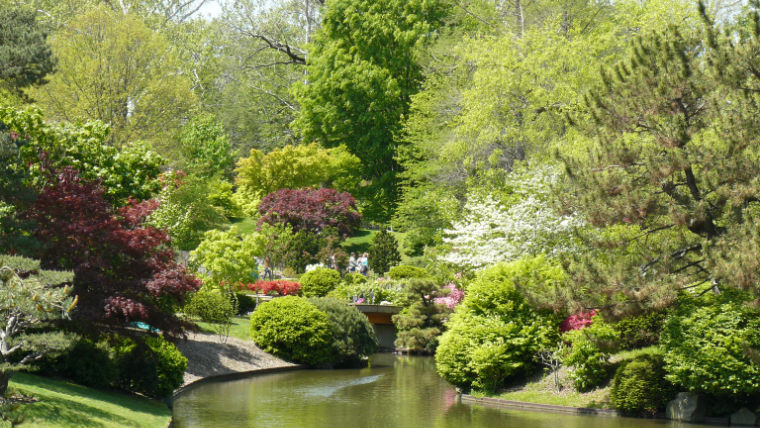 BGCI Institution Members
Join BGCI today and become part of the world's largest network for plant conservation.
BGCI represents and supports botanic gardens worldwide. Most of our institutional members are botanic gardens, the core of BGCI. We are keen to enlist the support of other like-minded organisations and networks. Please join us.
Members receive a range of benefits including:
BGCI's members enjoy the following benefits:

• Free advice on all matters relating to the establishment and running of a botanic garden
• Discounts and preferential participation on BGCI training courses
• Discounts on BGCI symposia, including the BGCI Global Congresses
• Preferential BGCI project funding
• BGJournal and Roots publications
• Eligibility for BGCI Twinning Scheme
• Eligibility for BGCI project funding
• Eligibility for BGCI's Conservation Accreditation Scheme
• Eligibility for BGCI prizes and awards
• Permission to use BGCI's logo and name
• Additional publications as and when published
• Use of the BGCI website to promote events and news
• Eligibility for BGCI 'Featured Garden' promotion
• A membership pack, including a Certificate of Membership
• Access to the Members Area of the BGCI website

Equally important are the benefits of being part of the world's largest plant conservation network. Chance meetings, contacts we offer, encouragement, advice and support - all this adds up to a valuable and unique service for anyone working on the conservation of living plants.
Join us or renew your membership now
All BGCI membership packages offer the same range of benefits. Annual membership fees are based on your institution's budget:
| | | |
| --- | --- | --- |
| Budget size | Annual membership fee | Join here |
| More than US$2.25million | | Sign Up Now |
| US$1.5 to $2.25 million | | Sign Up Now |
| US$750,000 to $1.5 million | | Sign Up Now |
| US$100,000 to $750,000 | | Sign Up Now |
| Below US$ 100,000* | | Sign Up Now |
*Please note that this level of membership is normally reserved for institutions in developing regions of the world.
For gardens able to provide additional support for global plant conservation, BGCI gratefully acknowledges gardens that join as a Patron Institution.
If you would like further information on institution membership , including a formal fee invoice in £'s sterling, US Dollars or Euros, please contact us at membership@bgci.org or call Liz Smith on +44 (0)20 8332 5940.
If you are looking for individual membership, please click here.