Investing in Nature - II Training Seminar (2005)
Education in Botanic Gardens and III Workshop on Botanic Gardens in Argentina
The 2nd Argentina Programme Training Seminar on Environmental Education and Workshop on Botanic Gardens in Argentina was held between the 23rd – 27th June 2005, at Jardín Botánico de Cordoba
It was delivered by Sarah Kneebone, BGCI Education Officer and Veronica Franco, researcher from Centro de Investigacion Cientifica de Yucatan (CICY), Mexico.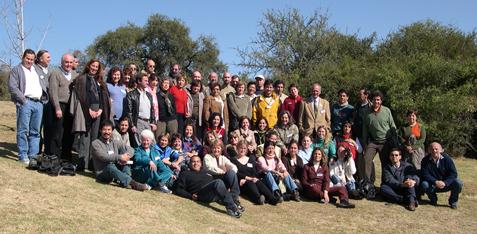 Participants to the II Seminar at Jardín Botánico de Córdoba, Capital.
During this workshop, 54 botanic garden educators participated representing 46 botanic gardens in Argentina and 3 from Bolivia, 1 from Chile and 1 from Uruguay. Three botanic gardens and 6 projects participated for the first time at a National workshop since the begining of the Investing in Nature partnership.
It was a successful meeting, 54 participants from 45 botanic gardens attended to it, plus 3 representatives from botanic gardens in Bolivia, one from Chile and one from Uruguay . Three botanic gardens and 6 projects for new botanic gardens attended for the first time to a training Seminar of the Programme.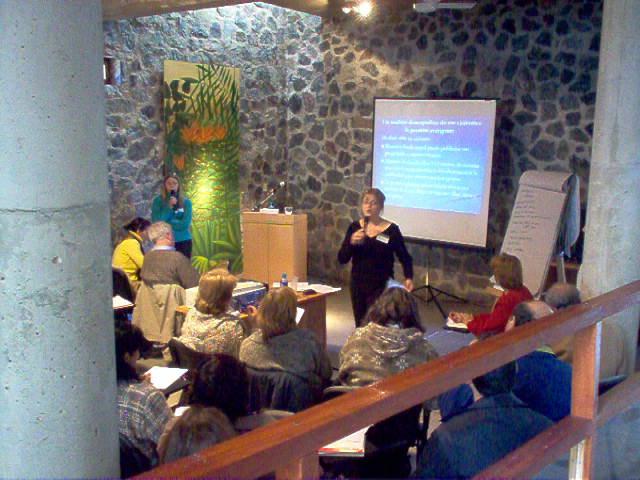 The themes included in the Seminar were: The Role of Education in Botanic Gardens, Audience Development, Interpretation – Principles and Practices-, Trails – interpretation on the move-, Funding – how to locate funds and apply for small grants programmes-, Teacher training, Environmental Games, Environmental education in the national parks, Bringing schools into your garden and Teacher training. Participants were very creative in hands/on activities as designing a poster about "What is interpretation?" and "Designing your own self-guided trail".
The main goal of the seminar was to stimulate participants to change the way to deliver the message according to the audience, due to the fact that most gardens belong to universities, and to provide them with ideas and resources to do so.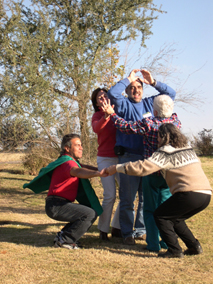 Presentations were made by representatives from relevant Government bodies (Secretary of Environment), local NGOs, botanic gardens and BGCI. (Annex ). The two gardens that will develop Model Projects in Education, Oro Verde BG (University level) and M.J. Culaciati BG (Education packet for schools) had a brainstorming session with the participants to discuss their future projects and receive feedback from them. The "Education for Conservation" award winners 2004 made short presentations concerning the projects they are about to develop.
(
See the programme
).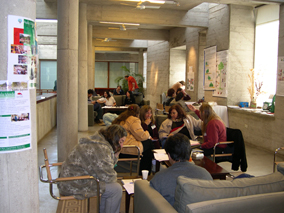 Local Needs
The main issues regarding conservation in each region of Argentina (North West, Chaco, Mesopotamia, Pampas, Cuyo y Patagonia) that should be addressed by education programmes, were discussed in groups. Those themes will be taken into account both to be included in the Action Plan and to develop the programme for the next 3rd Training Seminar on Conservation to be organized and delivered in 2006 as part of the Investing in Nature–Argentina Programme.
We would like to thank the Administrator of the Jardín Botánico de Córdoba and all her team for their unconditional support, good humor and attitude at all times, they made this meeting a success.
---
I Investing in Nature-Argentina Programme Training Seminar on Botanic Gardens Management and II Workshop on Botanic Gardens in Argentina- 2004