Celebrating 20 Years - Messages for BGCI
2007 was BGCI's 20th Anniversary. Here you can read some of the things people had to say about us.

"I cannot express how much your organization has helped" - USA

From Randy Ball in the US

I cannot express how much your organization has helped, not only myself but our organization within its developing stages.
We are a small group of people here in the Mississippi Delta in the process of starting a Botanical Garden as well as special outreaches to the local communinity.
We have learned so much from your publications, we pass the information on to everyone we know. We discuss your topics all the time and look forward to the day we open our doors for the first time and use all the information we have learned. We hope to broaden our usage of your services and magazine more and more as we grow. Our website and other programs are new and would love any advice or comments you can give... www.caninc.org
Thank you again for all your efforts, they have been a great blessing to us here in the Delta of Mississippi. We look forward to the day we can give back to your organization and partner with you on many future endeavors.
Thanks again.. God Bless you and have a great day.

Randy Ball
Founder/ General Director
Community Advancement Network Inc.
www.caninc.org

"I am very happy, like today's sunlight" - China

Zhixin Zeng from Hunan in China sent us this message

I am very happy, like today's sunlight, to hear from you and enjoy your greetings for the new year, thanks so much.

It was my lucky and fortune to be awarded the chance by BGCI to attend 2006-Spring-training program, which was held in Hong Kong Kadoorie Farm & Botanic Garden, it was my first time to visit Hong Kong and take part in this kind of training, so I learned much more and often remind that good experience.

As for our botanic garden, Hunan Province Forest Botanical Garden, each year some special interesting activities are planned to present such as "Cherry Flower Festival" was present when Cherry is blossoming in the end of March each year, especial this year The 3rd Flower Expo of Hunan Province, China and Forest Product Exhibition will be held in Sept. in our garden, this is the most important event in new year in our garden. I can say nothing but heartfelt thanks for what you have done for our garden.
"...this never would have happened if it hadn't been for Peter"

From Stan Reeve

I would like to relate the experience that I had with BGCI approximately three years ago. I was involved in a project in the eastern Caribbean whose goal was to promote tourism as a means of increasing local employment. One of the areas the funders wanted to work with was botanical gardens.
I knew very little about botanical gardens and by surfing the internet for information came across BGCI. I contacted Peter Wyse Jackson and he very graciously (and promptly) sent me information on a study that he had done on St. Vincent Island. We exchanged a few emails and he suggested meeting with Mike Maunder at Fairchild Tropical Garden. I subsequently met with Mike and other staff who spent 3-4 hours showing us Fairchild and providing some very useful insights and references.

To make a long story short the original program then collapsed, along with the botanical garden initiative.
However, I was so impressed by what Peter Wyse Jackson had done in his research, as well as his quick response; by what Mike Maunder was doing and by what I've seen at many botanical gardens since that time, that I decided to develop my own botanical garden in the Pacific Northwest.
I have 22 acres of primarily native forest that I have been working on for the last three years and while I will never see the end result of many of the plantings, it is providing me the opportunity to leave something for future generations.
I'm sure that this never would have happened if it hadn't been for Peter providing the motivation for getting me started.
"botanic gardens can have a remarkable effect on human life"

From Ziba Jamzad in Iran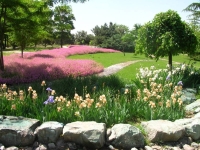 "I believe botanic gardens can have a remarkable effect on human life in a city with air pollution and all the harmful effects that it will have on our health. A botanic garden shows us a sample of the wonderful environment that we all deserve to live in but mostly suffer from not having.
I have experienced the happiness of many visitors when they visit our garden and also I never forget the wonderfull time that I had when visiting the gardens like Kew, New York Botanic Garden, Longwood Garden...
I think one of my happiest time in the garden that should be celebrated was when I found out that some of the endangered species of our flora started to regenerate naturally in the garden: Buxus hyrcanus, Quercus spp.and some of our broad leaf hyrcanian Forest trees.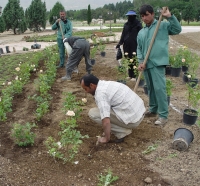 We will also celebrate finishing our rose garden in 2007. I have designed and planted this part of garden and I think it will be a wonderfull place to enjoy the nature's beauties.
I will send some views of the newly built rose garden in National Botanical Garden of Iran which is built in Tehran.
I think Botanic gardens should have more national and international support to create green areas and to protect endangered native flora.

Just a "few" words, about "a lot" of an Institution! - Portugal

From Ana Cristina Tavares

Being an international net-work organization on Botanical Gardens gives possibilities to be aware of the news around the world under this subject and the links and stratagies between instituions, as the International Agenda on Plant Conservation; Coimbra's Botanical Garden, as a member, receives magazines and reports wich give us good information, and some hope to, one day,also be a part of an international programe.
I have a Diploma in Education in Botanic Gardens for I fortunately was a student at Kew 'Gardens course, in 2002: a wonderful experience in another excellent Institution. I could then visit the BGCI office nearby and I realized how this instituiton works and how much it contributes to the Global Plant Conservation and for a better quality of live on Earth!!

Thank you!
Congratulations on your 20th aniversary!
Keep on going!

"...immense help to reactivate meetings" - Mexico
Andrew Vovides in Mexico's Jardin Botanico Fco. J. Clavijero sent us this message:

BGCI Has greatly influenced the Jardin Botanico Fco. J. Clavijero since the beginning of BGCI as well as our national BG network, the Asociacion Mexicana de Jardines Botanicos, A.C.. The programme "Investing in Nature" financed by HSBC was of immense help to reactivate meetings in Mexico leading to the publication of a book.

I was personally benefited by the experience I had on giving a workshop on the curation of living collections during the Brazilian Botanic Gardens Reunion at Lajeado, Rio Grande do Sul Brazil during November 2006

Keep up the good work!
Orlik Gomez-Garcia from Jardin Botanico Francisco Clavijero sent us this: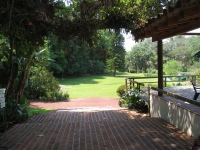 Through BGCI I have had the opportunity to know valuable people (from BGCI's staff and also from other botanic gardens). A couple of years ago, we had the pleasure to receive Lucy Sutherland, Peter Wyse-Jackson, Douglas Gibbs and Sarah Kneebone. All of them shared their experiences with us, and let a huge motivation between my colleagues.
In a country like Mexico, it is quite important for the people to know their natural resources. Mexican botanic gardens are called to be the referring places for plant knowledge spreading, and also for motivating a serious change of attitudes towards environment and whole society.
I sincerely wish the best for BGCI future work. It will be really nice to have the opportunity to carry out an international meeting here in Mexico. I hope we can talk about it. Congratulations from Xalapa, Mexico

"We wish BGCI great sucess in the coming years." - India
The Coimbatore Zoological Park and Conservation Centre sent us this message:

"We had a chance to do a project under IIN-India small grant scheme (2004-2006). Even before that we have been reqularly getting the BGjournal, Roots and educational manuals through one of our founder members. Through the IIN-India project we have been exposed to regional, national and international botanical gardens and its role in plants conservation. We have also learned about the CBD, GSPC in implementing plants conservation at local, regional and national level. Through the BGCI sponsored project we have learned and disseminated to the visitors about the role of botanical garden. This is one way of conservation and dissemination of information what we have learned. I think in the coming years BGCI will have strong role in Global plants conservation activities. We wish BGCI great sucess in the coming years."

"Are we conserving plants, or their memory?" - UK
This story highlights the urgent need to build a high-quality database of plants in cultivation and for botanic gardens to look for threatened plants not being cultivated elsewhere and see if they can take a role. Such activity supports Target 8 of the Global Strategy for Plant Conservation.
I am not a professional gardener but have maintained a National Collection of Fuchsia species for many years. I have studied botany for many years and pass my knowledge and conservation beliefs onto people, especially kids, volantarily working in a science garden in a junior school. Over the years I have supplied plant material to botanical gardens and universities all over the world.
After more than 40 years growing and studying Fuchsia species I was able to see and study Fuchsia growing in the wild in Ecuador. We had enjoyed a wonderful day botanising and birding and were heading for our lodge deep in the forest. Our guide stopped the mini bus because he had seen some fuchsia, giving me a lot of information not only of the Fuchsia but of things that grow along with them. We were photographing and measuring as you do but following up behind us was a team of machete armed roadmen clearing the edge of the forest. When we drove past the following day everything was gone. The Fuchsia turned out to be Fuchsia orientalis, classified as endangered, not in cultivation and now maybe lost forever as it only grows in that small area.
I have donated a lot of money for conservation projects and it hurts when I could have brought a few seeds from F. orientalis into conservation. At the moment I am preparing some Fuchsia to go to the Jardin de Botanico Iturraran at my own expense. I was corresponding with a lady in Missouri Botanical Garden and she was saying that it was only possible to collect herbarium specimens, which makes me wonder - are we conserving plants, or their memory?
"A turning point in my life" - UK

From Timothy Walker of the Oxford Botanic Garden
Occasionally I [have had a] sense of being overwhlemed by the scale of the problems and underwhelmed by my ability to change the World working in a small botanic garden in central England.
Then in 1993 at the 2nd BGCI Conference on Education in Botanic Gardens there was a presentation by Ndam from Cameroon. It was like the scales were being removed from my eyes and it was obvious that botanic gardens all around the world are working towards the same goals and we are an essentail part of the World conservation effort.
My meeting with Ndam was a turning point in my life. It showed me that we are not working on our own. There are no strangers at a meeting like this - just kindred spirits.
I always come back from BGCI conferences re-charged with hope and enthusiasm thereby ensuring I can look into the eyes of the people that we teach, not with despair and defeat but with a conviction that together we are changing the world for the better.

"We have become more relevant to the communities that surround us"
From David Kintu Nkwanga in Uganda

Through BGCI, Nature Palace Botanical Garden (which I work for) got support from HSBC under the Investing in Nature Programme to Implement The Poverty Alleviation and Health Care Promotion through Conservation (PHPC) Project. The Implementation of this project has heard a number of multipler effects. As a Botanical Garden we have become more relevant to the communities that sorround us, we have created new networks and learnt a lot of lessons. We are greatful to BGCI and share our delight with you as you celebrate 20 years of productive existence.

"BGCI has become the single most important association we belong to."

From Keith P. Tomlinson, Meadowlark Botanic Gardens, USA

BGCI has become the single most important association we belong to. The value of conservation literature produced by BGCI is possibly the most important single influence on our small garden. The Darwin Manual in particular is a central reference as we evolve into a garden with a focused conservation program. Three cheers, we too are celebrating 20 years in 2007.
Many thanks for all the effort of BGCI staff in planning and hosting excellent international meetings. I look forward to Wuhan.

"thanks for BGCI's consolidation work"
From Audrius Skridaila in Lithuania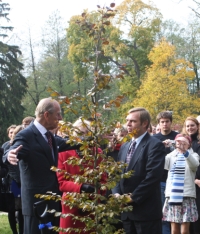 Thank you very much for your wishes and, please, accept our thanks for BGCI's consolidation work for botanic gardens round the world, and Best Regards for BGCI staff on occasion of Celebration 20th Anniversary. We joined the BGCI three years ago and thanks to your help became a member of world wide botanical gardens family.
In 2007 we have a lot to do for development of infrastructure of our gardens. We win a project supported by EU structural foundation (of about 2 millions euro), so this year we will be very hard working. If you are interested in more information about our garden, please, visit our website: www.botanikos-sodas.vu.lt
By the way, we have celebrated 225th Anniversary of our gardens foundation in 2006. At October 2006 our garden have had visited HRH Duke of Edinburgh (husband of Elisabeth II) during their visit in Lithuania. He signed in our guest book and have had planted red leaved beech tree. I
I am sending a picture of this moment for you.

"We are grateful to BGCI for giving us the opportunity to do our part."
From Diana Perazzolo, Córdoba, Argentina

BGCI made a valuable contribution to the conservation of the flora of the native forests and woodlands of central Argentina, specifically in the province of Córdoba.

With the support of a BGCI-HSBC grant to the Universidad Católica de Córdoba, an area of 10 ha near Córdoba City, with valuable remnants of a Native Woodland, was conserved as part of the Botanical Garden. Seeds and living plants of nearly one hundred native species are conserved in the Germplasm Bank and in the Garden of Mother Plants.

Hundreds of children and teachers visit the Garden every year and get acquainted with the plants native to their region. Our effort may be illustrated by a fable:

The hummingbird was carrying water in his beak to combat a forest fire. The lion asked him: Do you think that you can extinguish the fire with this tiny beak? The hummingbird answered: I know that I won't be able to do it alone, but I am doing my part; then others may come and help.

We are grateful to BGCI for giving us the opportunity to do our part.

Congratulations on your 20th Anniversary!