BGCI/Fairchild Challenge Global Option winner announced!
19 May 2010
Hundreds of young people across the US participated in the 2010 Fairchild Challenge/BGCI Global Option, to design a front cover for the single 'Footprints' by Storey, a London-based indie band. BGCI is delighted to announce that the winning entry is by Jose Garcia from Miami Lakes Education Center. The winner was revealed last night at the High School Awards Ceremony at Fairchild Tropical Botanic Garden, Miami where Jose was presented with a framed copy of his design, signed by the band.
(click on image to download high resolution version)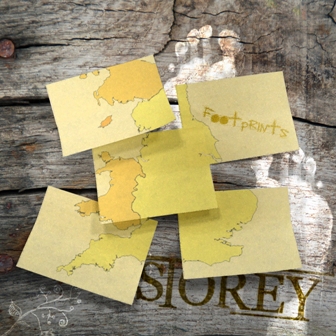 Part of the global option required students to write 100 words on how individuals can reduce their ecological footprints. Here's what Jose had to say:
"There are different easy ways to reduce our footprints, start recycling in our communities would be one of many options; also use less products that we know harm the environment. Find smarter ways to preserve energy, so that in the future we can use them. Some better options are the use of solar panels to produce energy and unplug electrical items when not in use. Prevent pollution as much as we can, we've got to be smart about our ways to use energy, some of those ways are destroying the environment and you might not even know it."
This brilliant image is now the cover of the CD-single 'Footprints' and Jose's words are printed on the CD itself. You can purchase a copy of the single direct from BGCI or download it from iTunes . Proceeds from all sales will go to BGCI and the Fairchild Challenge.
We'll be back with another BGCI/Fairchild Challenge Global Option soon so keep an eye out for further details!