The Fairchild Challenge/BGCI Global Competition 2012/2013
Plants and Water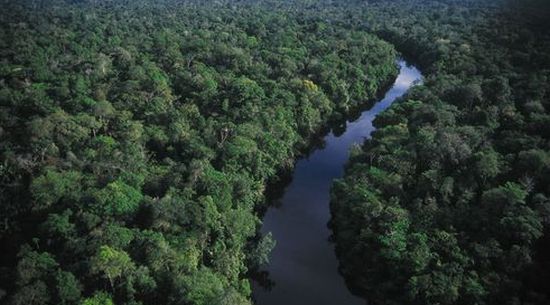 Guidelines for schools
2013 is the United Nations International Year of Water Cooperation. We live on a blue planet, yet only 2.5% of all water is fresh. Found in lakes, rivers, reservoirs and underground sources and locked up in glaciers, fresh water is a vital resource and essential for life on earth. Most people know how important water is, however few understand the critical links between plants and water. Plants regulate the water cycle; they distribute and purify the planet's water and through transpiration carry water from the soil into the atmosphere
This year's Fairchild Challenge/BGCI Global Option is linked to International Year of Water Cooperation. The aim is for students to find out about the links between plants and water and to understand why it is important to conserve these vital resources.
Students are asked to interview 10 people about the links between plants and water using video, audio or written techniques. After analyzing their interviews students need to think up ways to better inform the public about these important links and how to address possible misconceptions. Student reflections and findings will help launch an international public awareness campaign.
Winning interviews will be showcased on BGCI's and the Fairchild Challenge websites.

Please note: If video interviews are selected for inclusion on BGCI's or the Fairchild Challenge websites, permission will need to be requested from students' parents to allow the interview to be published.

How to participate:
Contact your local botanic garden and check that they are participating in the Fairchild Challenge/BGCI Global Challenge
Ask your students to:
think up three questions related to the theme 'plants and water
interview at least 10 people from their community. These people could be friends, family, neighbours or teachers.
Document their responses in video, audio or written format
Write a review (500 words) examining any misconceptions people might have, including ideas for challenging or correcting these misconceptions
Set up a judging panel in school (three people is sufficient) and select two top entries. Designs need to be judged on:
Creativity of the questions and responses – for example, do they offer new ways of looking at the relationship between plants and water?
How engaged the interviewees are (if using video or audio)
Quality of ideas for challenging or addressing misconception
Submit your top two entries to your local participating botanic garden by Friday 12th April 2012.
The winners of the Global Competition will be announced on BGCI's and Fairchild Challenge's websites in May 2013.

Additional information:
Interesting science communication activity: http://bpod.mrc.ac.uk/archive/2012/4/1
Six ways to ask better questions in interviews: http://thewritepractice.com/six-ways-to-ask-better-questions-in-interviews/