Winners of the 2013 Fairchild Challenge/BGCI Global Competition
The results are in for 2012/2013's Global Competition! This year the competition was inspired by the United Nations International Year of Water Cooperation. It encouraged students to explore, via interviews, what their local community know about the relationship between plants and water. We received 38 entries in total from both middle schools and high schools. Students tackled a diverse range of topics relating to plants and water - from irrigation, to mangrove ecosystems, from water conservation in the home, to global water use and the role plants play in the water cycle.
It was clear that students had put a great deal of consideration and research into their projects and interview questions. Students showed great enthusiasm and creativity in devising ways to address common misconceptions and to better educate others about the important relationship between plants and water.
It was a difficult task to judge and all entries deserve our congratulations. However, after much deliberation we have come to a decision and are delighted to announce this year's top three entries:
First:

Vasil Aprilov
Sofia Botanic Garden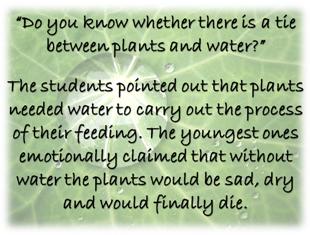 Second:
Mater Academy
Fairchild Tropical Botanic Garden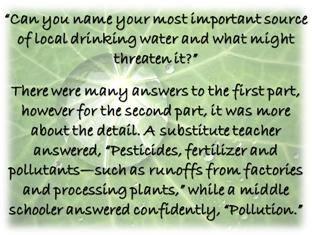 Third:
Westland Hialeah Senior High School
Fairchild Tropical Botanic Garden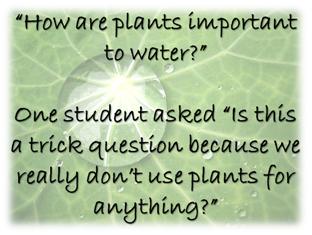 The Challenge:
Students were asked to:
Think of 3 questions relating to the theme of plants and water.
Interview at least 10 people from their community (e.g friends, family, neighbours or teachers).
Document their responses in video, audio, or written format.
Write a 500 words review examining any misconceptions people might have regarding plants and water
Propose some ideas on how to address these misconceptions.
Judging:
Entries were marked on the following criteria:
The creativity of the questions and responses
For example - Do they offer new ways of looking at the relationship between plants and water?
(If using audio or video) How engaged were the interviewees by the topics covered?
The quality of ideas for challenging or addressing any misconceptions they discovered?