Botanic Gardens In Japan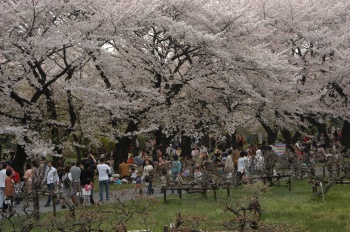 Cherry blossom, University of Tokyo (Koishikawa) Botanical Garden
Images Copyright: University of Tokyo Botanical Garden
There are almost 300 botanic gardens and related organizations in Japan. Their size, characteristics, and plant collections, as well as activities, differ from one to the next. This makes Japanese botanic gardens very diverse and dynamic.
The many garden visitors enjoy, not only special collections of Japanese native plants from mountainous regions, deciduous woodlands to various aquatic habitas, but also the plant collections representing the history, as well as traditional skills and knowledge of Japanese horticulture.
A massive charming cherry blossom in spring to coloured leaves providing a calming effect in autumn; botanic gardens in Japan are appreciated by thousands of people both in Japan and from all over the world.
Find a botanic garden
You can serach for botanic gardens in Japan using our GardenSearch database with over 2550 records.