Japan's Botanic Gardens Organise for Plant Conservation
JAPAN
23 February 2007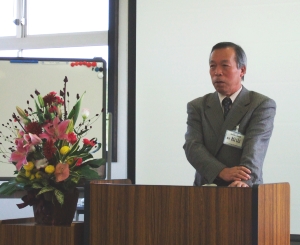 Niigata Botanic Garden Director hosts Japanese botanic
gardens as they work together to support the GSPC
Image © Junko Oikawa for BGCI
Japan's botanic gardens are renowned for their beauty and are appreciated by local people as havens of tranquility and pleasure gardens. But that image is beginning to change, as BGCI's efforts to support the Japan Association of Botanic Gardens (JABG), and encourage and support gardens in plant conservation, are paying off.

Niigata Prefectural Botanical Garden late last year hosted a two-day workshop at which the incipient Japanese national network for ex situ conservation began to organize itself. 23 people from 17 botanic gardens participated. The country was divided into 10 regional areas, and at least one botanic garden from each area was selected to be a leader for that area.
Botanic gardens which will conserve selected plant groups, (eg: Orchidaceae, ferns, alpines) were also nominated.

The following aims were established by the network:

To achieve more effective and efficient plant conservation at the national level
To share responsibility (and agreed goals) to conserve native plants
To establish a 'safety-net' to ensure plant conservation

The target to conserve 50 % of threatened Japanese native plants by 2012 was agreed.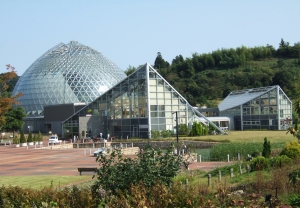 Niigata Botanic Garden was the location for the recent
workshop to support the GSPC
Image © Junko Oikawa for BGCI

Research in 2002 shows that 38% of threatened Japanese plants species are already in cultivation in botanic gardens. Other elements of this plan include capacity building for ex-situ plant conservation at botanic gardens.

This is a remarkable step-forward to contribute to Targets 15, 16 and for the first time, Target 8 of the GSPC, by Japanese botanic gardens. "With the success of this workshop and the great commitment shown by Japan's gardens, we can look forward to a brighter future for threatened plant species in Japan", says BGCI's representative in Japan.

The workshop was facilitated by BGCI through HSBC's Investing in Nature Japan Programme.