Education at the Heart of Change in Nagoya
JAPAN
4 February 2008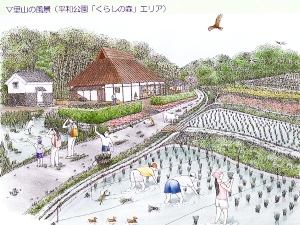 Nagoya City has ambitious plans to put education
at the heart of its botanic garden and zoo.


Nagoya City, Japan, has unveiled plans to re-develop the city's botanic garden and zoo. Environmental education is at the heart of this project which will initially involve the creation of a large glasshouse to showcase how animals and plants interact and exist together in a range of habitats.

The approach will later be extended outside the glasshouse to other sections of the garden and zoo where more naturalistic habitats will be created. Construction will take two years and the aim is to open the glasshouse to the public in 2012. This ambitious 10 year project will involve a total redevelopment of the area including the secondary woodlands to the north of the botanic garden and zoo.