Investing in Nature Argentina - Conservation Awards announced
ARGENTINA
23 February 2005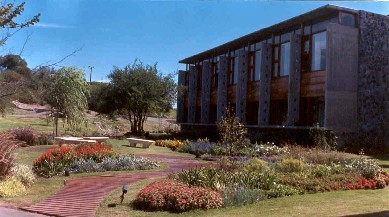 Awards have been made for the first round of BGCI's Investing in Nature-Argentina Programme Education for Conservation of Native Species Awards. Four botanic gardens have received support to strengthen their contribution to public awareness about plant conservation through the implementation of the International Agenda for Botanic Gardens in Conservation. Focusing on local issues, the projects will develop a range of education activities to promote the sustainable use and conservation of native species. The four botanic gardens are:
Jardín Botánico Selva Misionera, Arboretum de la Facultad de Ciencias Forestales, Universidad Nacional de Misiones, Eldorado, Misiones
Jardín Botánico del Chaco árido, Escuela Media Técnico Agropecuaria (EMETA) Chamical, Chamical, La Rioja.
Jardín Botánico de Córdoba, Municipalidad de Córdoba, Córdoba.
Jardín Botánico Pillahuinco, Parque Provincial "Ernesto Tornquist" - Universidad Nacional del Sur, Buenos Aires.
Further details of the above projects and details of the second round of awards are available from www.bgci.org/argentina or by emailing argentina@bgci.org