New Staff for BGCI
UNITED STATES
28 February 2005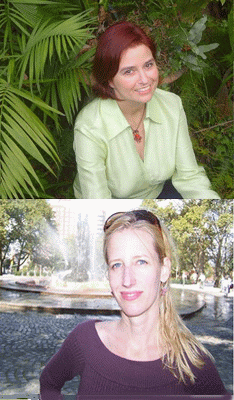 BGCI is pleased to welcome two new members to its international team. Maite Lascurain has recently joined BGCI as a consultant to the Investing in Nature-Mexico programme, while Ginny Weaver, has been recruited as the new BGCI-US Web Designer/Developer.
Maite Lascurain joins BGCI from the Instituto de Ecología in Xalapa, Veracruz, Mexico. She holds an MSc in botany/taxonomy from the Universidad Nacional Autónoma de México, and has a keen interest in ethnobotany. She previously worked at the Jardín Botánico Francisco Javier Clavijero, firstly in the education programme and later becoming a Director. Maite has been involved with the Asociación Mexicana de Jardines Botánicos for many years and was the president of the Association from 2000-2004. Maite, who gained an International Diploma in Botanic Garden Management from Kew in 2000 will be leading the newly-launched Investing in Nature - Mexico programme.
Ginny Weaver will be a valuable addition to the BGCI-US office, where she will be helping to develop the national and international web initiatives BGCI-US will be rolling out this year.
Before joining BGCI, Ginny was Senior Designer for Brattle Systems, a provider of custom training systems. In this role, she was responsible for web development, web design, and graphic design. Originally from Kansas, Ginny has been living in and around Boston and New York City for most of her adult life, and she's been a resident of Brooklyn for the last year and a half. She has been a member of Brooklyn Botanic Garden and tends flower pots on her patio in Park Slope.