New Web Editor for BGCI
LONDON
2 June 2005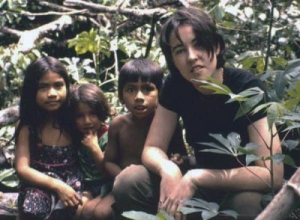 Sarah Dixon has been appointed as BGCI's new web editor. After graduating in Biology from University College London, UK, Sarah led an international 6-person expedition to the Ecuadorian rainforest to help the Shiwiar people develop an eco-tourism venture. The project, funded by the BP/Birdlife International Conservation Programme left Sarah with a keen interest in botany and ethnobotany as well as reasonable spoken Spanish.

Before joining BGCI, Sarah was employed as marketing manager of Cristie Data Products Ltd (http://www.cristie.com) - a data storage company with over 100 employees in four offices across Europe, where she developed an in-depth knowledge of the internet, and skills in website management.
Her position with BGCI will allow Sarah to combine her marketing, design and computing skills with her enthusiasm for biodiversity conservation and environmental education.
Sarah took up her new position on 23 May, 2005.