BGCI Wins Marketing Award
30 June 2005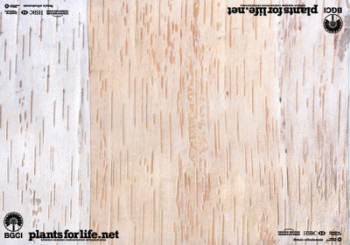 Plants for Life - the set of wrap-around posters launched by BGCI at the World Botanic Gardens Congress in Barcelona last year - came second in the poster category for the International Zoo and Aquarium Marketing Awards. The poster directs onlookers to www.plantsforlife.net, a website that takes a colourful look at plants and conservation.
The awards were presented during the 5th International Zoo and Aquarium Marketing Conference, held in Munster, Germany . BGCI's award was presented to Sarah Kneebone, Education Officer, by Jorge Adler, (Director of Allwetter Zoo in Munster) , Peter Dollinger (Director of the World Association of Zoos and Aquaria) and Koen Brouwer ( Director of the European Association of Zoos and Aquaria).
Sarah said "This recognition is wonderful, we are very proud of the posters . They were produced with a lot of hard work from the BGCI team and from Design Bridge, the poster creators who supported us with this project."
BGCI came second to Prague Zoo, which had a very successful time at the awards winning several of the categories for its website, advertising campaign and marketing.
BGCI was able to attend the 5th International Zoo Marketing Conference due to the generous support of Chester Zoological Gardens.