New Online Resource for Gardens Education
CANADA
12 October 2005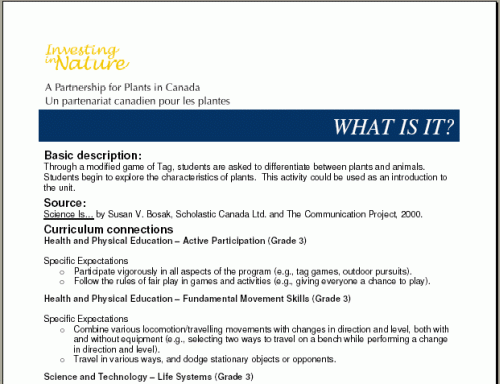 BGCI Canada has opened a resource sharing web page where you can submit educational resources, and download items others have shared. It's all free and the content is formatted so you have a set of matching documents.
Most of the resources are in PDF format and consist of lesson or activity plans for ages 5-17, organised in age groups.
There are now 30 English activities and 19 in french... 6 more will be added in the next week too!
Take a look and make use of the new resource, or send in your contribution.