University of Hawaii to Reopen Lyon Arboretum
HAWAI'I
4 January 2005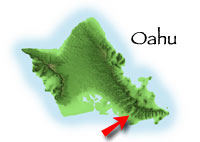 UH closed the Lyon Arboretum in late August, citing health-and-safety concerns with its buildings and property.

"We have been able to make necessary accommodations over the last several months to assure safe public access again," said UH-Manoa Chancellor Peter Englert.

Since October, a limited number of volunteers were allowed into the park to work with staff to improve facilities. The arboretum depends on as many as 400 volunteers to help maintain plant collections and grounds.

The university has worked with arboretum staff, the state Department of Land and Natural Resources and public and private contractors to prune and cut large trees, make structural improvements, change walkways and place warning and guideway signs throughout the park.

UH will ask the state Legislature for $3 million to pay for additional repair work in 2005.

2004 American City Business Journals Inc.