Toward the Conservation of Cuban Cacti
CUBA
1 February 2005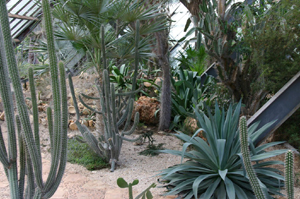 A Workshop on Cuban Cacti Conservation will be held from March 23-25th 2005 at the Cuban National Botanical Garden (Havana, Cuba). The objective of the Workshop is to review the conservation status of more than 30 Cuban cacti, to exchange management and conservation information and experience between different groups, and develop future actions toward the conservation of these fascinating plants. Other important goals are to involve private horticulturists in cacti conservation, and to gather and spread unpublished information about Cuban cacti.
The Workshop will begin checking the conservation status of Cuban cacti with the advice of the Cuban Plant Specialist Group SSC/IUCN. National specialists on systematics, protected areas, ex situ collections, population management and ethnobotany will introduce each theme with broad-scope presentations. These will be followed by lectures and posters on specific topics. This wide scientific program will guarantee information exchange as well as building the knowledge of newcomers to the subject.
This Workshop is organized by the Cuban National Botanical Garden and the National Network of Botanical Gardens with the support of the BP Conservation Programme and the British Cactus and Succulents Society.
For further information, please contact:
Luis Roberto González Torres
Jardín Botánico Nacional
Universidad de La Habana
Carr. "El Roc?o" km 3.5, Calabazar,
Boyeros, C. Habana. Cuba. CP 19230.

luisro@fbio.uh.cu