Review Committee Presents its Plan for Future Success of Royal Botanical Gardens
HAMILTON, CANADA
4 April 2005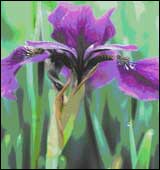 The Royal Botanical Gardens (RBG) Review Committee, co-chaired by former Hamilton mayor Robert Wade and regional planning expert David Carter, today presented its report on the future viability and success of the Royal Botanical Gardens to the City of Hamilton, Halton Region and the Province of Ontario.
"The report identifies opportunities that will keep the gardens open this season, and sustainable over the long term," said Wade. "It lays out a compelling vision for the gardens as a vibrant, successful attraction and outlines the steps that should be taken to put the gardens on a sound operational and financial footing."
"The gardens' public funders, its board and staff and the local community have rallied around the review and given it their full co-operation," added Carter. "We all share the same goal -- to ensure the Royal Botanical Gardens can be a leader in preserving, conserving and presenting the unique flora and fauna of Ontario."
The report concludes that the RBG as currently constituted is not viable.
It recommends that a transition committee be established to oversee change at the gardens, and transition funding be provided to support the process. The report also recommends that the federal government be approached to become a core funder.
In a phased approach, the report recommends that the RBG:
Change its name to the Royal Botanical Gardens of Ontario
Retain its current mandate, core lands and collections
Be accountable to the Province, the City of Hamilton and Halton Region
Remain open and focus on restoring a sound business and financial footing
Embrace the developing role of botanic gardens in biodiversity, conservation, environmental education and sustainable development
Revitalize the gardens through higher display standards and a longer viewing season
Actively pursue a wide range of public and private sector
partnerships and sponsorships to further its goals and objectives.
Since its appointment by the Ontario government in September 2004, the review committee has considered input from more than 500 roundtable participants and 170 submissions. Its full report and recommendations are
available at the Royal Botanical Gardens link on the Ministry of Culture website at www.culture.gov.on.ca.

For further information: David Ellis, (416) 428-4376