Celebrity Hole-In-One Boosts BGCI Fortunes
UK
15 September 2005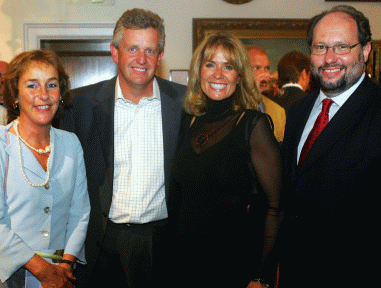 Colin Montgomerie, champion golfer, scored an amazing crazy golf hole-in-one to raise £5000 for BGCI at the HSBC Wentworth Match Play Tournament on Tuesday. HSBC's Investing in Nature program, of which BGCI is one of the three beneficiaries, is being showcased at the golf tournament all week.
Colin's extraordinary talent brought good luck to BGCI and the other participating charity, Earthwatch, when HSBC offered a £10,000 donation if anyone could score a hole-in-one.
Earthwatch approached the star golfer to see if he could take up the challenge. He responded with an instant hole-in-one worthy of a top snooker player in the elaborate crazy golf designed especially for the event.
BGCI's share of the funds will go towards essential plant conservation work in botanic gardens around the world.
Visitors to the Wentworth event can support BGCI too by taking part in the same crazy golf course outside the Investing in Nature marquee in the golf village (marquee 6).