Wonders of Plant Medicinal Powers Revealed in San Francisco
SAN FRANCISCO, USA
27 September 2005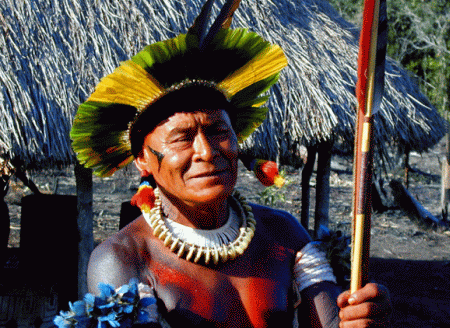 The "Nature's Pharmacy: The Healing Power of Plants" exhibit at the Conservatory of Flowers in Golden Gate Park, San Francisco, explores some extraordinary stories from around the world.
The special exhibit, on display through October 16, 2005, takes visitors on a fascinating journey to Africa, Asia, South and North America to explore medicinal plants, their many uses and the issues that surround them.
Visitors enter the exhibition and are instantly immersed in the sights, sounds and scents of four culturally themed marketplaces. Here, amongst the stalls, they will be able to view living specimens of many healing plants and learn how some are cultivated and processed into medicines. Glossary cards are available to take on the "trip" to facilitate an understanding of the scientific terms used in the exhibition. An introductory video and four giant interactive models of important plants also help to create an intriguing and information-rich environment.
You can learn what makes peppers spicy and how ginkgo is being used to combat the early stages of Alzheimer's disease. At the Conservatory you'll learn that 1.8 billion people in Asia rely on herbal medicines while researchers in North America are studying the spiny devil's club, a plant long-used for medicinal purposes by Native Americans, for the treatment of tuberculosis and diabetes.
Beyond the special exhibit, the Conservatory of Flowers has a lot of offer visitors including a storied history and several ongoing exhibits
It's closing on October 16th though, so if you are in the area, make sure you get there before it's too late...
The exhibition is for hire to other institutions after the show ends. For information please email info@bgci.org