First Botanic Garden Day to Launch in Argentina
ARGENTINA
3 October 2005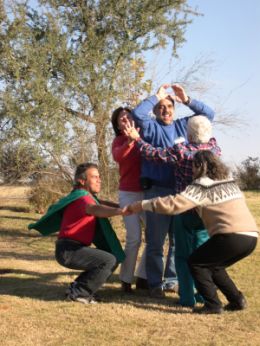 In the world's first ever 'Botanic Garden Day', thirty-five gardens across Argentina will hold special events and activities for schools, families and thousands of visitors to explore and discover their local botanic garden.
The event is part of the Investing in Nature Programme, a partnership between HSBC, Botanical Garden Conservation International (BGCI) and the Argentine Botanic Garden Network; and it is hoped the idea will spread around the world.
The theme of the National Botanic Garden Day will be "Discovering the Garden" and will provide an opportunity for local communities to learn about plants and the important work that botanic gardens are undertaking. Each botanic garden within the countrywide network is planning special activities like tours, games, concerts and tree planting to make it a fun day out for all the family. Special events will continue in many gardens over the weekend (15 and 16 October) allowing even more people to come and discover their local botanic gardens.
As this is the first National Botanic Garden Day to be held anywhere in the world, the success of the event will determine if other countries mirror the idea and develop their own national days.
BGCI's Douglas Gibbs, Programme Manager, visited the country for this event. "Argentina, as a part of Latin America, belongs to one of the most biodiverse regions in the world with a diverse range of habitats from Antarctic tundra to tropical and high montane forests. With an estimated flora of 10,000 species, it is imperative that immediate action is undertaken to ensure the survival of its threatened native plants," says Gibbs. "Government -led conservation strategies combined with environmental education at this kind of community level provides the key through actively engaging people at a grass-roots level in safeguarding their natural resorces"
Botanic gardens not only have an important role in conservation, safeguarding threatened plants for future generations but they are also important "green classrooms" offering schools a unique space to learn about the environment, plants and many other subjects. However they also represent an important recreational resource for local communities with an estimated 200 million people visiting botanic gardens around the world each year. The National Botanic Garden Day on 14 October will highlight these roles and encourage Argentines to discover their local botanic gardens.