Angolan Plants Threatened by Over-Harvesting
ANGOLA
17 October 2005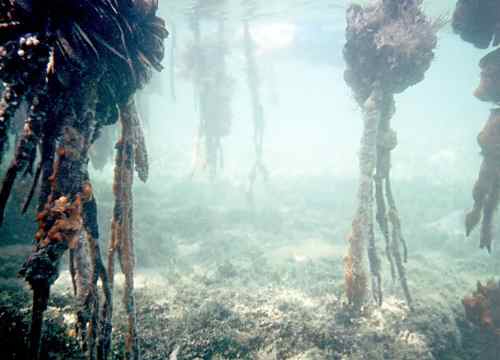 More than a hundred species of plants of the Angolan flora are threatened with extinction due to their excessive use, according to data from a study on conservation of vegetal biodiversity carried out by the Luanda Herbarium.
The information was released on Thursday 14 October by Luanda Herbarium director, Esperança Costa, who said the main concern is related to the mangrove biodiversity that is being severely degraded on the sea coast of Cabinda and Luanda.
The mangroves, according to the biologist, protect the sea coast and constitute an ideal condition of mud, water and content in salt and temperature for fish, shellfish and crustaceans.
This vegetation that looks like a kind of forest along the coast is also used by some birds that knit their nets and their deterioration deeply alters the ecosystem, the source said.
In Luanda, the mangroves are found at Palmerinhas, Mussulo Island, Morro dos Veados and Escravatura Museum.
In Huila, southern Angola, according to the source, the vegetation around the great urban centres have been degraded too, used in firewoods and coil. Coil makers cut the vegetation in an unruly way.
There is also problem of degradation of the flora in Bibala (southwestern Namibe province), also known as Mutiaxe.
The study, now in its terminal stage, started in 2000, with field research in 12 of the country's 18 provinces, namely Luanda, Zaire, Cabinda, Huambo, Kwanza-Norte, Namibe, Huíla, Malanje, Huambo, Lunda-Norte, Lunda-Sul, Cunene and Benguela.
In the other remainder provinces, although no field research was held, the group used material existing in the Herbarium.
The work started with a network that was set up with the SADC countries, before it was transferred into a national study through a project called "Plants Threatened with Extinction".
The Luanda Herbarium, an institution under the Faculty of Sciences of Angola's Agostinho Neto University, was set up in 1975. Before that it was under the ex-Institute of Scientific Investigation of Angola, in Lubango.
It keeps about 35,000 mil samples of plants from all provinces of the country. The samples were collected from 1922 by foreign physicians that came in Angola.
In addition to the samples that belong to the institution, there are another 45,000 from Huambo Institute of Agronomic Investigation, transferred to Luanda in 1992.
The Luanda Herbarium carries out the stock-taking of whole vegetal diversity of the country and surveys their commercial interest.