Orchid Study Group in Wales
WALES
18 October 2005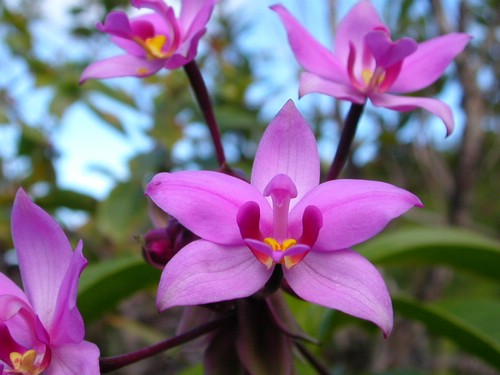 An orchid study group has been fomed at the National Botanic Garden of Wales under the leadership of Dr Kevin Davies with the aim of the academic study and cultivation of both tropical and native orchids.
"The purpose," said Dr Davies is to provide a focus for orchid study within Wales and to highlight the important role played by Welsh botanists and plant explorers during the early days of orchid collecting. Ultimately, I would like to see the development of orchid-related resource at the Garden and the Welsh pioneers of orchidology, people like John Dillwyn Llewelyn, given their rightful place in orchid history."
The group is seeking new members and says membership is open to all, regardless of experience or knowledge. The only qualification required is enthusiasm.
As well as learning how to grow and care for orchids, members will be encouraged to undertake projects of their own.
"Despite two centuries of orchid study," said Dr Davies, "enormous gaps in our knowledge of orchids still remain. Yet, many of these gaps are so fundamental that, with a little training, anyone with the simplest of equipment can make a valid contribution to this branch of science."
Anyone wishing to know more should contact Kevin Davies on 01639 843314.