Critically Endangered Plants Saved Through Tissue Culture
INDIA
30 November 2005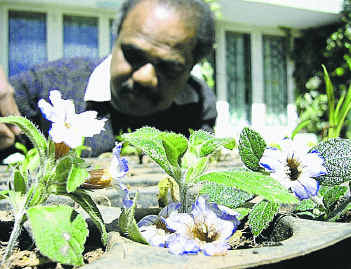 Kurinji, a flower known for its distinct blooming pattern, is in the news again, thanks to the efforts of the tissue culture wing of the Government Botanical Garden here to preserve it for posterity.
Taxonomists have identified 31 species of Strobilanthes, commonly called Kurinji. These are endemic to the Western Ghats, particularly the Nilgiri Biosphere Reserve, though they are found in the Kodai hills, the Shevroy hills and the Silent Valley. With one of them, Strobilanthus ciliatus, classified as critically endangered, conservation efforts were set in motion.
Though it was possible to conserve it in protected forests, national parks and sanctuaries and grow them in botanical gardens and nurseries, tissue culture, which needs only a piece of the plant that faces extinction to build a large population, was deemed the best, says V. Ramsundar, officer (in charge), Tissue Culture Laboratory.
"We started collecting tissues from mother plants one year ago. Within six months, they were found fit to be taken out of their glass containers."
Among the species of Strobilanthes collected from the wild for multiplication are Kunthianus, Wightianus, Foliosus and Cuspidatus.
From The Hindu, 30 Nov 05
The Government Botanical Garden, Udhagamandalam
Maintained by the Horticulture Department of the Government of Tamil Nadu, the Botanical Garden has a wide variety of plants that include different types of roses, imported shrubs, rare flowering plants, eucalyptus trees, several old trees and even a fossilised tree trunk that is 20 million years old. There is also a beautiful Italian floral garden.