IUCN Presses For Urgent Change In Montreal
CANADA
9 December 2005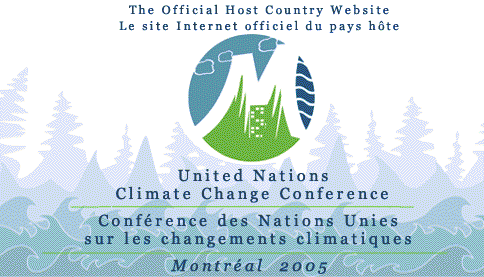 The IUCN, the World Conservation Union, is appearing today in Montreal urging world leaders to come together and act now to curb the effects of climate change, the 'greatest challenge of our age'.
The statement to be read today by Senator Christine Milne, Vice President of IUCN, on behalf of
Achim Steiner the Director General, includes the following message:
"The global community of IUCN reports daily of the impacts of climate change, from the thawing of the tundra, the further degradation of drylands and decrease in water availability, increased
vulnerability of forests and forest-dependent communities, the retreat of the Arctic ice and the plight of the Inuit people and the polar bear, to sea level rise in the Pacific, where people are already being forced to relocate because of saltwater incursion into fresh water supplies.
"We cannot ignore the imperative that biodiversity occupies a critical space in the climate change dynamic. On the one hand, the conservation and sustainable use of biodiversity is seriously threatened by climate change. On the other hand the wise management and sustainable use of biological diversity and its components is crucial to any effective climate change response strategy.
"As many here concur, the imperative is to act now. Delaying serious measures will make other investments in conservation and development less effective and even redundant in the long term."
Read the full statement here: http://www.iucn.org/en/news/archive/2005/12/iucn_unfccc11.pdf