Date Set for the 3rd Global Botanic Gardens Congress
GLOBAL
20 December 2005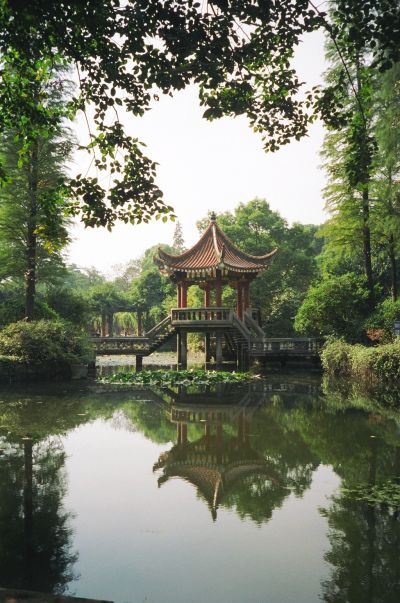 The 3rd Global Botanic Gardens Congress is to be held from 15th -20th April, 2007 in Wuhan, China.This was decided at a planning meeting between the hosts Wuhan Botanical Garden and BGCI in Wuhan at the end of November.Sara Oldfield (BGCI Secretary General, BGCI) with Etelka Leadlay (BGCI) and Anle Tieu (BGCI China Programme Coordinator) visited Wuhan Botanical Garden, Chinese Academy of Sciences (WBG/CAS) and met Professor Huang Hongwen (Director, WBG/CAS) and his staff to discuss the congress.
Wuhan is an important centre in China for industry, finance, commerce, science, research, culture and educationwith over 40 universities. It is in Hubei province which has a very diverse topography and endemic flora with the Shennongjia Nature Reserve Area in the north-west and the Yangtze River which passes through the Three Gorges to the lower plain which is a land of more than 1000 lakes and its important aquatic flora. It is also the centre of diversity of many medicinal and fruit plants such as Actinidia (the Kiwi fruit or Chinese Gooseberry) from which the Wuhan Botanical Garden has developed a new yellow cultivar which will soon be in production.
This congress will bring delegates together from botanic gardens all over the world to address the role of botanic gardens in building a sustainable future for the planet.
The first circular will be available at the beginning of 2006. It will be posted on the web and sent to all the botanic gardens of the world.Please make a note in your diary now and register your interest in the New Year to help us plan this landmark congress.