Have A Merry Botanical Christmas
GLOBAL

23 December 2005

Botanic gardens in the festive season are coming up with all kinds of ways to celebrate, from recycled tree decorating competitions to recycling trees into mulch!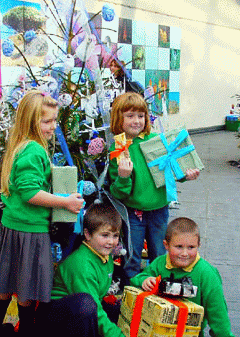 Brooklyn Botanic Garden is offering free tree recycling and you can even take the mulch away for next year's garden.
http://www.bbg.org/edu/xmas_recycling.html
Children in Wales are competing to dress the trees:
http://www.24dash.com/content/news/viewNews.php?navID=7&newsID=1840
In Kew, the crowds are gathering for ice-skating:
http://www.kew.org/christmas/card.htm
In Melbourne, a range of exciting treats includes moonlight cinema screenings and theatre:
http://www.rbg.vic.gov.au/rbg_melbourne/visitorinfo/whats_on#moonlight
At the USBG, model trains entertain the crowds:
http://www.usbg.gov/education/events/Seasons-Greetings-from-the-National-Mall.cfm
Have a lovely festive season - and visit a garden, whever you are!