EuroGard IV - Botanic Gardens and the 2010 Challenge
EUROPE
10 January 2006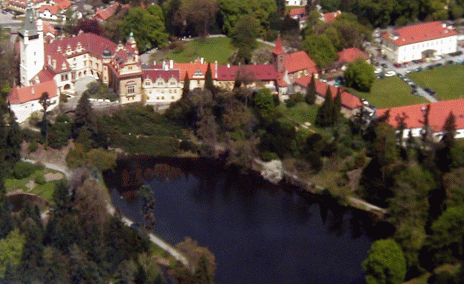 The fourth EuroGard congress has been announced. It will take place between 18 - 22 September 2006 at the Congress Centrum Floret of the Silva Tarouca Research Institute for Landscape and Ornamental Gardening, Pruhonice, in the Czech Republic.
Pruhonice is famous for its 250 ha park and botanical insitute, and the 13th Century chateau sited there.
At EuroGard IV delegates will be considering how European botanic gardens are meeting the 2010 challenges set in the Global Strategy for Plant Conservation.
There will be presentations on relevant topics including:
The Biodiversity Strategy of the European Union

The European Plant Conservation Strategy and the Global Strategy for Plant Conservation
Botanic gardens and international legislation
European projects for nature protection
International plant transfer formats (ITF, IPEN), plant databases
International programs for wild plants conservation and cultivation
Botanic gardens and in situ and ex situ conservation programs

Science policy and scientific work in botanic gardens

Education and public relations in botanic gardens
Information systems
Delegates will also have the chance to join several tours including a trip to the Prague Botanic Garden, and another to the Czech Central Mountains.
Further information will be available on this website, please check our Meetings page for updates.