Laos Opens First Ever Plant Exhibition
LAOS
11 January 2006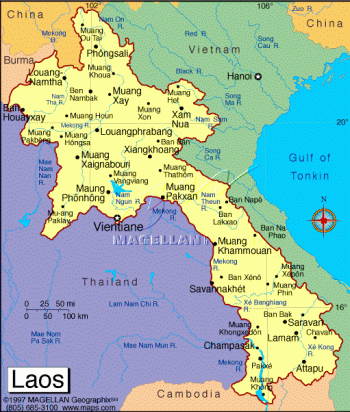 The RIS and Botanic Gardens Conservation International will jointly conduct an exhibit on Lao natural resources and the importance of their conservation.
The exhibition is open to the public and will be held at the Research Institute of Science (RIS), located at the Prime Minister's Office, between January 13 and 20.
Director General of RIS, Dr Sourioudong Sundara, said that the main objectives of the institute were to conduct research into economically important plants such as plants used for natural dyes and for medicinal purposes. It had a laboratory where botanists and researchers could carry out investigations.
The exhibition will serve to conserve rare and endangered flora species. It will also help to promote local business based on the sustainable use of plant resources and to support and promote environmental education.
It will also raise the awareness of the general public about the important role the natural environment plays in their lives and how everyone can work to conserve it. It is also hoped that the exhibition will encourage students to become interested in science and the environment.
More about agarwood production in Laos:
http://www.enfleurage.com/ac-agarwood-2.html