Chihuly Does It Again
FLORIDA, USA
26 January 2006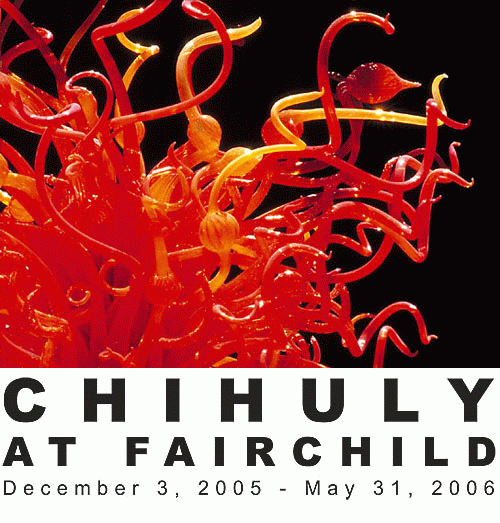 Fairchild Tropical Botanical Garden has been delighted by a tripling in attendance figures in the first month of Dale Chihuly's glass exhibition. The maverick artist has recently recovered works from the long-running, and equally successful, show at the Royal Botanic Gardens, Kew.
The number of group tours in December 2005 quadrupled and membership rose sevenfold, compared with the same month in the previous year.
Events bookings such as receptions, parties and corporate meetings are also up - and galleries and artists are gathering to take Chihuly's place after the six-month show ends in May.
''We didn't know if we built, they would come,'' said Bruce W. Greer, president of Fairchild's Board of Trustees. ``Our hearts were beating fast a couple days before it opened.''
Two-dozen brightly coloured organic glass forms are attracting visitors that the sedate venue doesn't usually appeal to. There are more families, people are travelling distances to come and even the most unreachable group of all - the 20-30-something fashionable crowd - are making their way to the garden.
''It's brought a whole new crowd to Fairchild,'' said Director Mike Maunder. ``People are coming here for the first time.''
That's despite a doubling of the admission price: now up to $20 for adult nonmembers.
''It's in line with other museums,'' Greer said.
School visits were up 67 percent in December, attracted by a field trip that combines lessons about art, glass and botany in one go.
The 83-acre garden is also open on Thursday evenings from 6 to 9 p.m. for "Tropical Chihuly Nights."
The $30 admission price for adult nonmembers, doesn't put off the 1200 guests, who come to stroll the grounds, view the glass glowing in lights and sip Chablis and snack on tapas to a backdrop of live music.
One of them was Martha Otis of Coconut Grove, who visited earlier this month. ''It was a beautiful chilly night. They had the gardens all lit up,'' said Otis, 42, who had visited with her 8-year-old daughter. ``It was amazing, because the form of the pieces was so beautifully integrated into the gardens. The glass pieces echoed the plants around them.''
Fairchild's Chihuly display is part of a growing trend among botanical gardens of finding alternative ways to boost attendance and revenues.
Sculpture is a natural match for landscape venues. Other gardens have displayed nature-oriented exhibits like ''big bugs'', dinosaurs or one called ''The Amazing Chocolate Tree,'' said Dan Stark, executive director of the American Association of Botanical Gardens and Arboreta.
"Gardens are more and more creating an entertainment experience for members" he said. "There's competition among organizations for what is a shrinking amount of leisure time that people have and entertainment dollars that people have available."
Maunder notes that although attendance at Fairchild is robust at some 250,000 visitors a year and has been ticking up in recent years, it's still a thorny task to broaden the appeal of a botanical garden beyond its traditional set of older, generally more staid fans.
Fairchild officials have not released revenue figures. The exhibit, which is sponsored by Target, is said to have cost $2 million. The garden has a $25 million endowment and relies on 450 volunteers.
Chihuly has underscored that art and family-friendly exhibits are musts to ensure Fairchild's mission of conservation receives widespread attention and that the garden is an active part of the community, Maunder said.
"We want this to be more than just an ornamental enclave."
From Miami Herald