Saving wild plants for food and medicine
MADAGASCAR AND UGANDA
9 July 2008

Funded by the Swedish International Biodiversity Programme (SwedBio), BGCI is launching a new project to save wild plants for food and medicine in Madagascar and Uganda. The Swedish International Biodiversity Programme (SwedBio) promotes the sustainable use of biodiversity as a prerequisite for sustainable development and poverty alleviation in both local and global perspectives.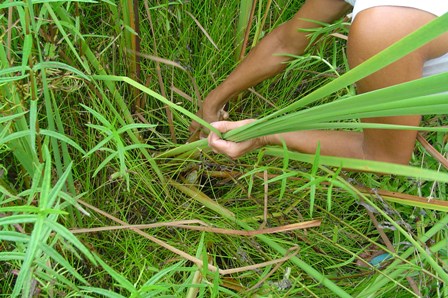 The harvesting and processing of wild plants for food, medicine and building materials is critical to the survival of millions of people in Uganda and Madagascar - but the wild plant resource is rapidly diminishing and there is an urgent need for the implementation of effective sustainable harvest methods.
Working with IUCN and local partners, this new BGCI project will bring together information on wild resource plant species in the two countries and highlight the Important Plant Areas (IPAs) where they occur.
Practical conservation approaches will be piloted working with local communities.
One of the key aspects of the project will be to explore ways for BGCI and its botanic garden members to work with local communities, sharing information and resources.
We hope to build on this initiative in other countries around the world, addressing human well-being and livelihood issues as a contribution towards Targets 3 and 13 of the GSPC.