Securing ex situ collections of Critically Endangered and Endangered Quercus
17 October 2008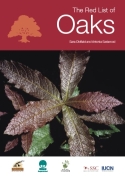 Based on the information presented in the Red List report, urgent attention is required for the 29 taxa considered to be at most risk of extinction (Endangered or Critically Endangered) according to the IUCN Red List Categories and Criteria.
It is clearly important that all Critically Endangered (CR) and Endangered (EN) taxa are represented in well-managed ex situ collections as an insurance policy for the future and in support of Target 8 of the GSPC. At the same time, habitat protection and restoration should be reviewed and mechanisms put in place for local people to be involved in and benefit from the in situ conservation and management of these globally important trees.
Survey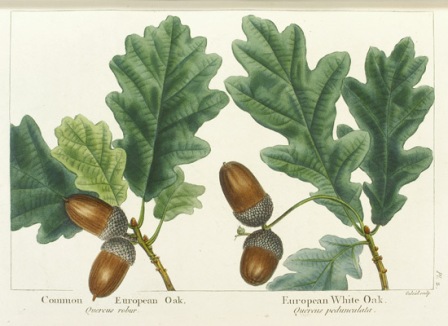 BGCI is now undertaking a comprehensive survey of ex situ collections of globally threatened Quercus taxa building on information held within our PlantSearch Database. The survey will enable us to identify precisely which CR and EN species are currently held in ex situ collections, what is known about their cultivation and what related conservation activities are currently taking place. From this information, we will be able to identify the gaps and the opportunities in order to develop a prioritised plan for the long term integrated conservation of the most threatened Quercus.
An important component of the BGCI survey of Quercus in cultivation is to access information on species held in botanic garden collections in China, United States and Mexico. However, the survey will not only focus on the botanic gardens within the regions of Quercus diversity, but will also include the important ex situ collections and centres of horticultural excellence outside the natural ranges of the most threatened species.
How you can help
We would be very grateful for your help with this survey. You can help by:
• Uploading your current plant records to the BGCI PlantSearch database – we will be delighted to receive all your living collection records or just your Quercus records. Guidance on how to do this can be found here.
• Checking the new Red List of Quercus to see which of the threatened species you currently hold and letting us know about them.
• Sharing with us information on Quercus conservation projects that you are involved in or are aware of.
• Sharing experiences of cultivation and propagation of CR or EN Quercus species that can be included in our Propagation database which is due to be launched later this year.
If you think that you can help, or have any questions about the survey, or know of any important collections of Quercus, then we would very much like to hear from you.