Museum and herbarium specimens aid conservation assessments
20 August 2009
As reported recently in the newsletter of the Smithsonian National Museum of Natural History, data from herbarium specimens maintained as scientific resources in botanic gardens, museums and universities can be used to identify rare and endangered species.
To date only 3.2% of the world's flora is fully assessed for their conservation status and listed on the IUCN Red List of Threatened Species. With rates of habitat loss, degradation and fragmentation increasingly globally, time is running out to assess the remaining species. In fact, with limited funds and capacity, it will not be possible to complete an assessment of every known plant species before additional species are lost, and certainly not before 2010, as called for by the Global Strategy for Plant Conservation.
Researchers are therefore devising ways to conduct preliminary conservation assessments to serve as a first cut in identifying which plant species may be endangered. Smithsonian National Museum of Natural History scientists have developed a model for assessing preliminary conservation status using data obtained from herbarium records - such as the number of records, the number of localities, the date of collection etc.
Using data of the Hawaiian flora from specimens in the United States National Herbarium, they were able to set the parameters of the model. They then applied the model to four different plant families: Palms (Arecaceae), Day Flowers (Commelinaceae), African Violets (Gesneriaceae) and Heliconias (Heliconiaceae). Their results indicate that 72% of the Hawaiin taxa, 73% of the species of Arecaceae, 55% of the species of Commelinaceae, 68% of the species of Gesneriaceae and 65% of the species of Heliconiaceae are potentially threatened with extinction.
Conversely, 28%, 27%, 45%, 32% and 35% of the species in the same families are clearly not threatened and will not require any additional evaluations for full assessment.
This methodology provides a rapid means of determining preliminary conservation assessment of a large number of species in a short space of time, and decreases the number of species requiring full, labour intensive assessments.
Krupnick, G.A., Kress, W.J. and Wagner, W.L., 2009. Achieving Target 2 of the Global Strategy of Plant Conservation: building a preliminary assessment of vascular plant species using data from herbarium specimens. Biodiversity Conservation, 18(6):1459-1474.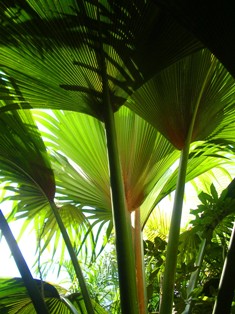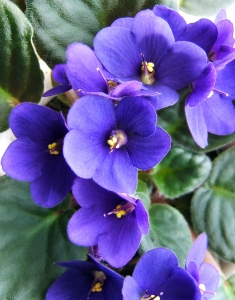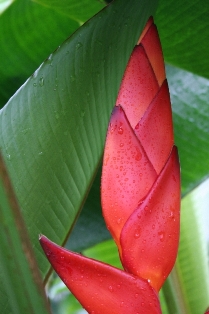 Palms African violets Heliconia