Funding Opportunity for Plant Conservation Projects
26 April 2010
The Mohamed Bin Zayed Species Conservation Fund encourages applications for plant conservation projects.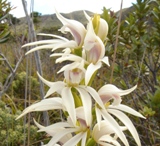 This new fund established in 2008 focuses on providing timely support for grass-roots initiatives which are making a real difference to species survival and supporting those individuals whose passion, dedication and knowledge is the key to saving endangered species. The fund focuses on threatened species (particularly those taxa assigned IUCN categories Endangered and above, and those threatened species assessed as DD).
During 2010 the International Year of Biodiversity a particular emphasis is being placed on taxa with fewer than 250 individuals (Critically Endangered).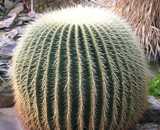 Recently funded projects include conservation assessments of cacti, conifers and east African trees, the in situ management of orchids and threatened trees, and field surveys and assessments of cycads and cacti.
The fund favours practical projects that are focused on the conservation and recovery of wild plant populations, that build local and national conservation capacity and facilitate the growth of young conservation professionals.
For more information please refer to the Mohamed Bin Zayed Species Conservation Fund website.