Photography for ecological restoration
22 July 2013
Barney Wilczak, a professional nature and conservation photographer from the UK, is documenting restoration work undertaken by member gardens of the
Ecological Restoration Alliance of Botanic Gardens
. His photos aim to promote and highlight the benefits of ecological restoration to a wide audience through exhibitions and project media. Barney will also provide free access to a selection of the images to all BGCI member gardens for use in education programs and for seeking funds to carry out further restoration work.

In addition to this, by documenting examples from 6 continents, Barney hopes to be able to create a book that illustrates and discusses the value of worldwide restoration alongside an exhibition, ideally suited for display at BGCI botanic gardens.

Barney visited Brackenhurst Botanic Garden in Limuru, Kenya, earlier this year. See below for some of his photos.

Barney is now seeking funds to support documentation of further restoration work undertaken by ERA member gardens. He is using Kickstarter, a crowd sourcing platform for creative projects, to raise funds for the project. In return for support to the project, Barney is offering a fantastic range of rewards including limited edition prints, behind the scenes project updates, photography workshops and portfolio reviews via Skype!

Find out more about Barney's project and how you can support it here:
http://www.kickstarter.com/projects/1663441722/worldwide-habitat-restoration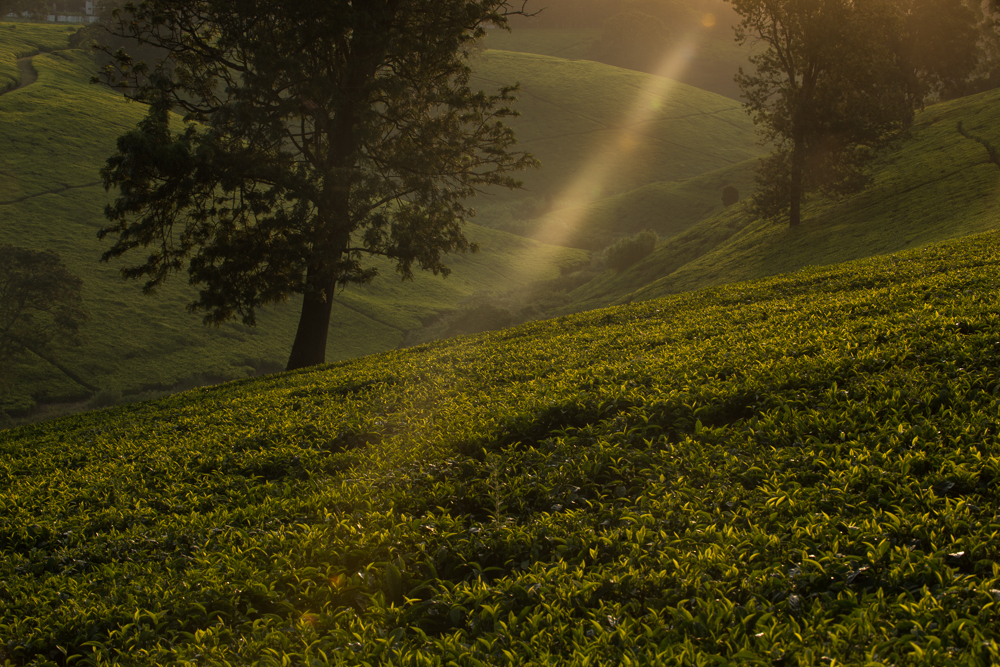 Tea plantations in Western Kenya have led to losses of rich highland forest

The Kickstarter project page will only remain live for 30 days, in which time Barney needs to meet his fundraising target of £5,000 to be successful. Please promote Barney's exciting Kickstarter project through their social media and newsletters. The more people that hear about his project, the more support he will gain and the more restoration projects he can document!

Barney and BGCI are very grateful for your support
| | |
| --- | --- |
| | |
| Original Eucalyptus plantation at site of Brackenhurst Botanic Garden | Restored indigenous forest at Brackenhurst Botanic Garden |
| | |
| --- | --- |
| | |
| The restoration project at Brackenhurst Botanic Garden is creating livelihood opportunities for local people | Seed collecting: The restoration project focuses on native tree species including threatened species |
| | |
| --- | --- |
| | |
| Eulophia stenophylla, a native orchid species, is being cultivated at Brackenhurst Botanic Garden and planted within the restored forest. | Native species are returning to the forest including Jacksons three-horned cameleon |
All photos: Barney Wilczak
Useful links
Barney Wilczak's Kickstarter project page: click here

Barney Wilczak's website: www.wilczakphotography.co.uk
A gallery of Barney Wilczak's photos from Brackenhurst Botanic Garden: click here
Brackenhurst Botanic Gardens's GardenSearch page: click here