Announcing the death of Dr. Angela T. Leiva Sánchez, Director of the National Botanic Garden, Cuba
4 June 2014
The Cuban Botanical Society has informed us of the death, on June 3 2014, of Dr. Angela T. Leiva Sánchez, Director General of the National Botanic Garden.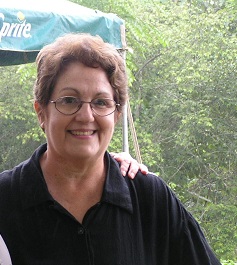 Dr. Angela Leiva was a Professor and Researcher at the University of Havana and an Academic of Merit at the Academy of Sciences of Cuba. She devoted her life to the development and management of Cuba's National Botanical Gardens, where she was Director since 1972. Angela was instrumental in the establishment in 1990 of the Cuban National Network of Botanic Gardens and she was a recognised leader in biodiversity conservation in Cuba. Her main area of research was on the taxonomy and conservation of Cuban palms and she had a particular interest in the families Loranthaceae and Eremolepidaceae .
Angela was co -chair of the National Scientific Committee of the Flora of Cuba and was a member of many committees and groups of national and international experts. She participated in numerous scientific meetings and published a large number of books and publications in national and international journals. She was founder of the Cuban Society of Biological Sciences and chairman of the University's Botany Department from 1979 to 1988. She was also a founding member of the Cuban Society of Botany, president of the Latin American and Caribbean Association of Botanic Gardens (1990-1994), vice- president of the International Association of Botanic Gardens (1993-1998), president of the Cuban Society for the Protection of the Environment - Pronaturaleza (1993-1998) and president of the Cuban Plant Specialist Group of the International Union for Conservation of Nature ( IUCN). Angela was perhaps the most well-known present-day botanist in Cuba, recognised and highly respected by her peers at both the national and global levels.
BGCI has worked closely with Angela over many years. She played an important role in guiding our work as a member of our International Advisory Committee and worked tirelessly to support botanic garden networks in the Latin America and Caribbean region. We are very sorry to lose such a good friend and supporter and we extend our deepest sympathy to all Angela's friends and colleagues around the world.