Red List of the Montane Tree Species of the Andes
16 December 2014
Andean montane forests are a major global conservation priority due to their biological richness and high level of species endemism, however, they remain relatively unstudied. As with montane forests elsewhere in the world, Andean forests are of great value for the provision of ecosystem services relating to water supply, regulation of regional climate and the capture and storage of carbon. These forests however are under threat from continuing deforestation, fragmentation and degradation and potentially considerable impacts of climate change.
As part of the ongoing research project to assess the conservation status of the world's tree species, the latest Red List report on the montane tree species of the tropical Andes by Natalia Tejedor Garavito (Bournemouth University) in collaboration with BGCI and regional experts has been published. The scope of this report is the tropical Andes in Argentina, Bolivia, Colombia, Ecuador, Peru and Venezuela.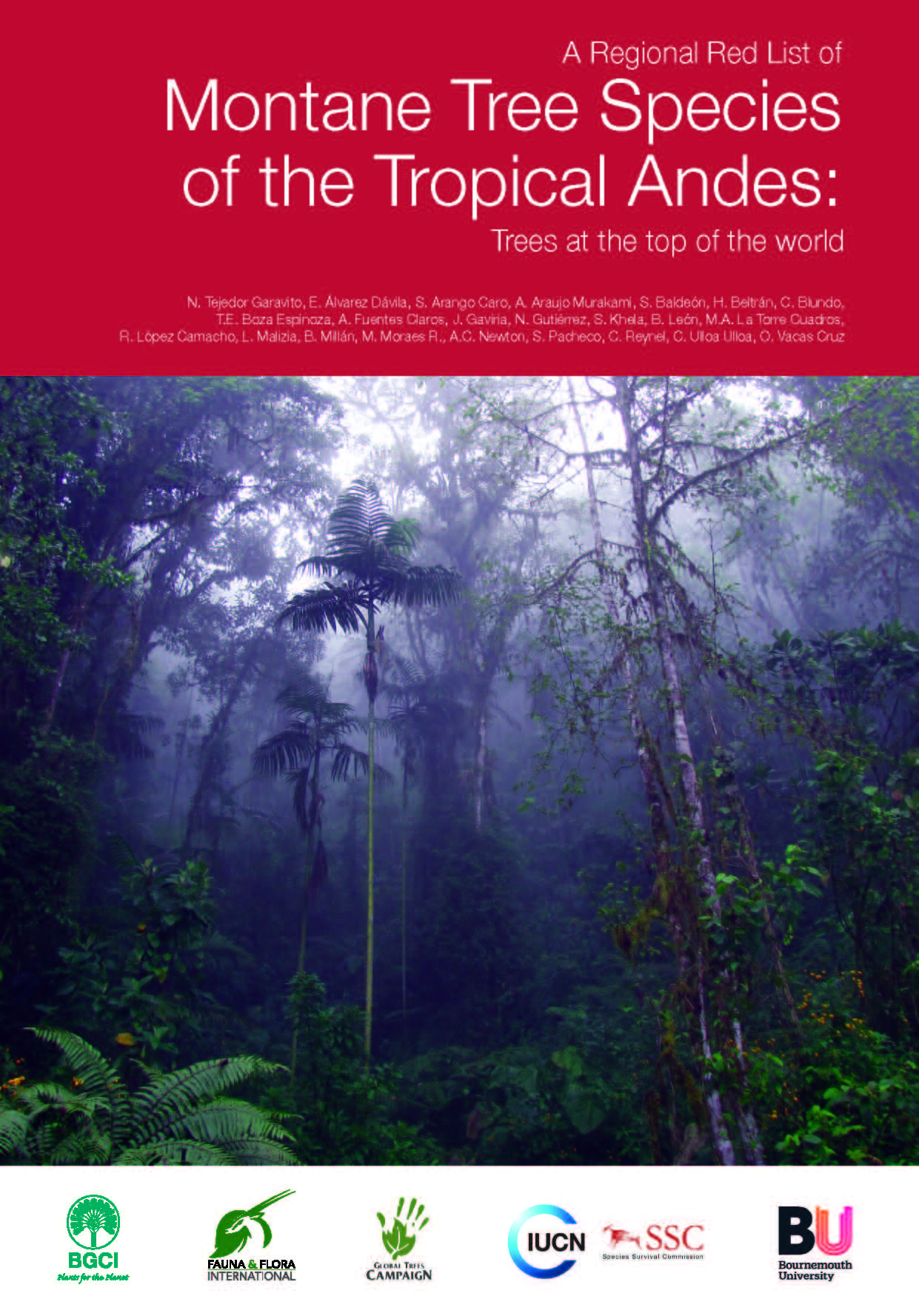 In this report 70 out of the 127 tree species evaluated were assessed as globally threatened based on the IUCN Red List of Categories and Criteria and a further 20 species classified as Near Threatened. Prior to this regional Red List report, 199 endemic tree species have been evaluated in national Red Listing initiatives. Including these national evaluations with the findings in this report, a total of 235 tree species have been identified as threatened in the tropical Andes.
Our aim is also to stimulate conservation action for tree species that are under threat. BGCI will work with botanic gardens to enhance ex situ conservation for globally threatened tree species of the Andes where appropriate and to promote ecological restoration.
The regional Red List of montane tree species of the tropical Andes is available to download here.
If you would like a higher resolution of this report then please contact Malin Rivers at malin.rivers@bgci.org.