Season's Greetings from BGCI
17 December 2014
In 2014, BGCI published our new strategic plan, setting out three main aims that will guide our actions for the next 5 years;
- Sustaining plants and wild places
- Connecting people with nature
- Finding natural solutions for sustainable livelihoods and human well-being

We share our highlights from the year, including progress towards achieving these aims and supporting plant conservation efforts worldwide. We also would like to say a big thank you to our members and supporters who have helped us achieve these successes.


Growing our network
In 2014, we are extremely pleased to welcome 27 new members to the BGCI network, and one new patron garden: The Morton Arboretum.
BGCI also established some new and exciting collaborative initiatives during the year. Building on our close partnership with the Royal Botanic Gardens, Kew, two new joint programmes focused on seed banking have been established: the Global Tree Seed Bank Initiative which aims to double the number of tree species represented in the Millennium Seed Bank and the Global Seed Conservation Challenge (GSCC) which aims to increase botanic garden capacity for seed banking globally with a focus on threatened species. BGCI is pleased to welcome Katherine O'Donnell who joined our staff this year to coordinate the GSCC.
The Morton Arboretum has been a keen supporter of BGCI for many years. In 2014, this partnership was strengthened through a renewed MoU for collaborative work for global tree conservation. As part of this partnership The Morton has generously seconded a Global Tree Conservation Officer to work with BGCI. Find out more here.

A new partnership between BGCI, the European Association of Zoos and Aquaria (EAZA), and the European Network of Science Centres and Museums (Ecsite) aims to engage audiences with the conservation of biodiversity. In September, the partners signed a MoU pledging to work together on a public education and engagement campaign on biodiversity across Europe.

Sustaining wild plants and places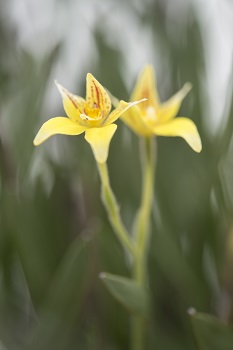 Plant Conservation Report 2014
This year, as part of the mid-term review of the Global Strategy for Plant Conservation, BGCI and the Convention on Biological Diversity (CBD) published a report on the current state of the world's wild plants. The report compiled evidence on current plant uses and value and the conservation status of global plant diversity. Despite the importance of plant species, the total number of species in existence is not yet accurately known and data is lacking on conservation status. Despite excellent work being carried out by botanic gardens and other plant conservation organisations worldwide, evidence presented in the report indicates that the 16 targets set out under the Global Strategy for Plant Conservation (GSPC) are unlikely to be met by 2020. More information is available here.

Building a global inventory of botanic garden collections
BGCI's PlantSearch database is the only global repository of ex situ plant collections, used for measuring progress towards Target 8 of the Global Strategy for Plant Conservation (GSPC) and guiding collection priorities. In 2014, additional institutions contribution collection data to PlantSearch, which now contains 1,302,966 records from 1,090 institutions.
Assessing the in situ and ex situ status of priority plant groups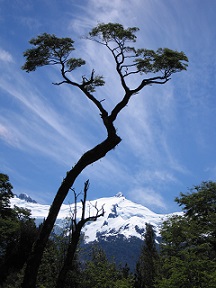 BGCI hosts the Secretariat of the IUCN/SSC Global Tree Specialist Group. In 2014, we added two new publications to our Red List series: The Red List of Betulaceae and The Red List of Montane Tree Species of the Tropical Andes. Alongside this 318 new or updated tree species assessments undertaken by BGCI staff were published to the IUCN Red List. BGCI is pleased that Malin Rivers joined our staff as the new BGCI Red List Manager to coordinate BGCI conservation assessments.
In 2014, BGCI published the latest in our series of ex situ surveys: the Global Survey of Ex situ Conifer Collections. The survey provides an analysis of how well represented threatened conifer species are in botanic garden and arboreta collections around the world and highlights priority taxa for conservation action.
Undertaking ecological restoration at priority sites
In July 2014, the Ecological Restoration Alliance of Botanic Gardens met at Missouri Botanical Garden to hold a Public Symposium on the urgency and importance of ecological restoration and the unique contribution of botanic gardens. BGCI is supporting botanic gardens in Kenya, Uganda, China, Cuba and Pakistan to set up ecological restoration programmes in a variety of ecosystems.
Connecting people with nature
Developing the capacity and commitment of botanic gardens to become more socially relevant
Throughout 2014 BGCI Education has been scaling up its 5 year initiative Communities in Nature – Growing the garden's social role. Highlights of our work have been the publication of two papers which ensure the rigor and reach of the initiative:
- Whittington, K., Vergou, A. & Willison, J. 2014 Growing our Social Role. Public Garden 29(1): 6-8. Case studies featured in the article can be accessed on the APGA website. Copyright 2014 American Public Gardens Association
- Vergou, A. & Willison, J. 2014. Relating social inclusion and environmental issues in botanic gardens. Environmental Education Research. The paper can be accessed here.
Combined, this work supports botanic gardens to grow their social role and focus on serving their communities.

Disseminating best practice in public engagement with plants and plant conservation
2014 saw the completion of the INQUIRE project which aimed to reinvigorate Inquiry-Based Science Education through teacher training across Europe. Many of the botanic gardens and Natural History Museums partners of INQUIRE, continued to offer the training courses developed by the project. A wealth of resources have been made available on the INQUIRE website during 2014.
Education Diploma Course
Between May and June 2014 BGCI, in partnership with RBG, Kew, ran their International Diploma in Botanic Garden Education. The nine students came from botanic gardens in China, Canada, Oman, Latvia, Greece and Norway.
"We didn't learn facts. Most of the lecturers didn't give us just information. They sparked our imagination and how we can make important things look interesting!" Quote from 2014 Diploma Course participant
Finding natural solutions for sustainable livelihoods and human well-being
BGCI's Plant Conservation Report 2014 highlights the huge global value of wild plants in the provision of ecosystem goods and service. We will use this as a basis for promoting the urgent need for sustainable use of plant resources to provide sustainable livelihoods. An issue of BGJournal in January drew attention to the work of botanic gardens in finding local solutions to the global energy crisis.

Working with wild plant species that have critical livelihood importance
As part of our ecological restoration work we are ensuring that livelihood species are propagated and made available in local communities. In the past year, working with our partners in Kenya and Uganda we have planted over 35,000 trees in forest restoration sites, provided over 8,000 trees to local communities free of charge including medicinal species, and propagated a further 60,000 trees for planting next year. Working in collaboration with neighbouring communities, this work is helping to identify priority tree species of livelihood importance, developing propagation protocols for difficult species, and growing a sustainable supply of highly utilised tree species. Find out more here. We'd like to thank the supporters of our 2014 Big Give Christmas Challenge for their generous donations to our African medicinal trees fundraising campaign!

Thank you for all your support and we wish you all a very merry Christmas

Special thanks to Value Retail Ltd and the Endangered Plants Company for supporting our work in 2014