BGCI U.S. Appoints New Executive Director
16 January 2015
All at BGCI are delighted to welcome Kate Sackman as the new Executive Director of BGCI U.S., as from January 1, 2015.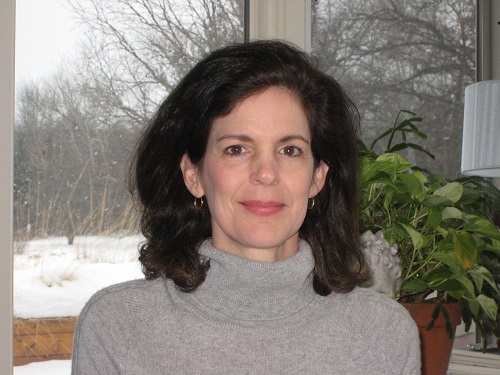 Professor James Affolter, Board President of the U.S. office of BGCI, director of research at the State Botanical Garden of Georgia and professor at the University of Georgia notes that, "Many outstanding candidates responded to our national search for the new Executive Director of BGCI U.S. We selected an individual who knows the organization well and who possesses the nonprofit and development skills we need to expand the services we offer the plant conservation community in the U.S. Kate Sackman has been a member of the BGCI U.S. Board of Directors since 2010. The insight and energy she has brought to that task will serve the organization well as we seek to introduce even more gardens and individuals to the exciting opportunities that participating in a global plant conservation organization can provide."
Known nationally for her work as founder and president of EcoMyths Alliance, a nonprofit environmental media and education company, Kate brings entrepreneurial and business skills to her role with BGCI, combined with over 25 years of experience in conservation. Kate is a lifelong devotee to environmental causes, including land preservation and environmental education. She believes in the importance of engaging the public in environmental stewardship by making conservation science understandable and personally actionable.
Upon accepting the appointment Kate Sackman is "Honored to have been selected as executive director of BGCI U.S. BGCI is an incredible international resource enabling worldwide collaboration to preserve wild plants. I look forward to providing the resources of BGCI to U.S. botanic gardens, while also enabling American institutions to engage with gardens around the world."
Kate Sackman founded EcoMyths Alliance, a nonprofit company that creates humorous environmental science articles, radio shows and K-12 STEM educational programs to empower people to make eco-friendly choices in their daily lives. Prior to starting EcoMyths, Kate spent her career as an entrepreneur in the private sector including as founder and president of a diagnostic radiology company. She built EcoMyths as a way to help its scientific partners to bring credible and accessible science to a public hungry for personally usable and actionable information about the environment.
BGCI's U.S. office works to increase conservation capacity for gardens in the U.S. and around the world, and provides information and tools for gardens to better exhibit, grow, understand and ultimately conserve threatened plants. Recent BGCI U.S. activities include tracking and facilitating ex situ conservation progress with the North American Collections Assessment (www.bgci.org/usa/NACA), and developing free interpretation resources for threatened plants with the Care for the Rare program (www.bgci.org/usa/carefortherare).