BGCI welcomes San Diego Zoo Global as a Principal Member
30 January 2015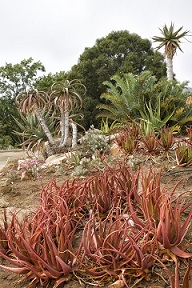 San Diego Zoo Global, is committed to using science-based techniques and fostering collaboration and cooperation to save species from extinction. The internationally renowned conservation work of the Zoo has achieved noteworthy success with charismatic mammals such as the Arabian Oryx and birds including the magnificent California condor. This bird was reduced to 22 individuals in the 1980s but as a result of the collaborative California Condor Recovery Program there are now over 400 California condors in the world, with half of them flying free in their native habitat. The educational work of San Diego Zoo is also globally recognized.
BGCI is very proud to have the San Diego Zoo as one of our supporting members. We are particularly delighted that the Zoo has agreed to become a Principal Member paying a generous subscription fee to support international plant conservation. This is entirely in line with the Zoo's Applied Plant Ecology Division which has a focus on sustainability and restoration of native ecosystems, plant-animal interactions, and recovery programs for rare and endangered plant species.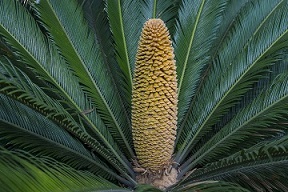 With 82 taxa and many mature specimens, the San Diego Zoo has one of the best cycad collections in the world, including 29 species that are global conservation priorities. Horticultural staff have been leaders in the Association of Zoo Horticulture for many years forging exciting and innovative partnerships in biodiversity conservation.
As Professor Mike Maunder of Florida International University writes "San Diego Zoo Global is one of the world's great conservation institutions. If for some mysterious reason the animals were to disappear from the Zoo and Safari Park we would be left with a world class botanic garden. However the unique value of the place is that two world class collections, plants and animals, are nurtured within one institution that is committed to the science based conservation of species and habitats. San Diego Zoo Global is playing a leading role in the conservation of the Californian flora with large scale habitat restoration and an active seed bank. The collections of cacti, succulents, bamboos, palms, cycads and orchids are amongst the very best in North America and collectively of global importance".
BGCI looks forward to strengthening links with San Diego Zoo Global and working together to promote the importance of conserving plants.