Plants from the Woods and Forests of Chile - an exclusive limited edition book from the Royal Botanic Garden Edinburgh
27 April 2015
The Royal Botanic Garden Edinburgh (RBGE) is offering a special pre-publication discount on orders of the exclusive, limited edition book "Plants from the Woods and Forests of Chile".
This exquisite book of botanical illustrations, which celebrates the union of art and science, will be published this autumn. Featuring 81 newly-commissioned watercolour paintings in a single volume, the book is a work of great beauty, but also carries a strong conservation message about some of the most threatened forested habitats in the world.
With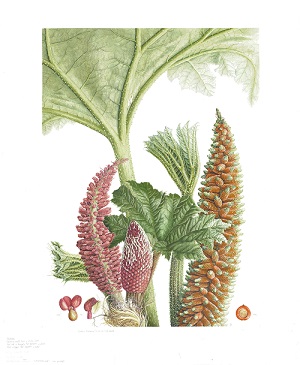 a foreword by HRH The Price Charles, the book depicts the stunning and rich plant diversity of Chile's unique forest areas where, for the last 25 years, RBGE has engaged in research and conservation programmes.
The book represents the skills and observations of three talented award-winning artists - Gűlnur Ekşi, Hűlya Korkmaz and Işik Gűner - who have painstakingly and accurately recorded the minutest details of plants from this fascinating country.
Accompanying the illustrations are words by three authors from the UK and Chile who have drawn on decades of experience working with Chilean plants to construct a succinct, non-technical text, providing details related to distribution, habitat, conservation, cultivation and ethnobotanical uses of these species.
Twenty species featured in the book are at risk of extinction in the wild.
Plants from the Woods and Forests of Chile
Authors: Martin Gardner, Pauline Hechenleitner and Josefina Hepp.
Publication dates: English edition October 2015, Spanish edition March 2016
Pre-publication offer: (English edition)
Pre-order £175 plus packing and postage for a limited period (until 15 June 2015)
Price after 15 June 2015 - £200 plus packing and postage.
For details on how to reserve your copy and information regarding postage rates to your region, email pps@rbge.org.uk
For more information about the book, visit: http://chileanplants.rbge.org.uk