Assessing the world's Ebonies
5 June 2015
BGCI is pleased to be working with Patron member, Missouri Botanical Garden to assist with The Global Ebony Assessment (GEA) a project led by Missouri Botanical Garden. The GEA aims to improve our understanding of ebony diversity worldwide as well as promoting their conservation. Ebonies are under threat from overexploitation for their black wood and forest clearance.

BGCI will contribute to this project, undertaking a global ex situ survey of Diospyros by encouraging botanic gardens and arboreta around the world to upload their collection data to our PlantSearch database. This will assess current collections, allow the identification of priority species for new ex situ collections and provide recommendations on best practice for increasing the genetic diversity of ebonies in ex situ cultivation. In addition, BGCI will work with Missouri Botanical Garden to gather information on uses and trade of ebonies worldwide. BGCI will also support red listing activities undertaken as part of the GEA.

For more information about the GEA and its objectives, see the Global Trees Campaign website, here.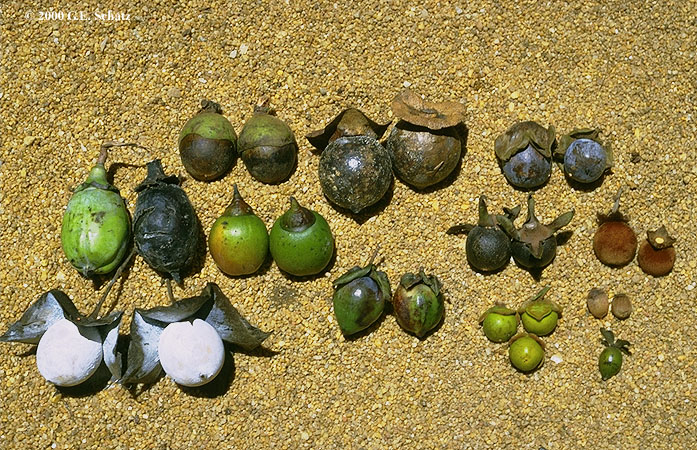 12 species of Diospyros fruiting simultaneously on Nosy Mangabe island in North East Madagascar, 7 of which are new to science. Credit: G Schatz

Click here to read BGCI's recent survey of ex situ Betulaceae collections

Click here to find out more about Missouri Botanical Garden