A summary of BGCI's 2015 education congress in Missouri
29 September 2015
The summary of BGCI's education congress has just been published. This summary provides an overview of the hugley successful event, coveing all the major themes and thoughts presnted. BGCI's 9th International Congress on education in botanic gardens was held in St Louis, Missouri and hosted by Missouri Botanical Gardens from 26th April - 1st May 2015. The theme of the congress was 'Biodiversity for a Better World: Wild Ideas Worth Sharing'. The congress was hugely successful with 296 delegates, from all around the world, attending and taking part in exciting, lively and inspiring activities and discussion. .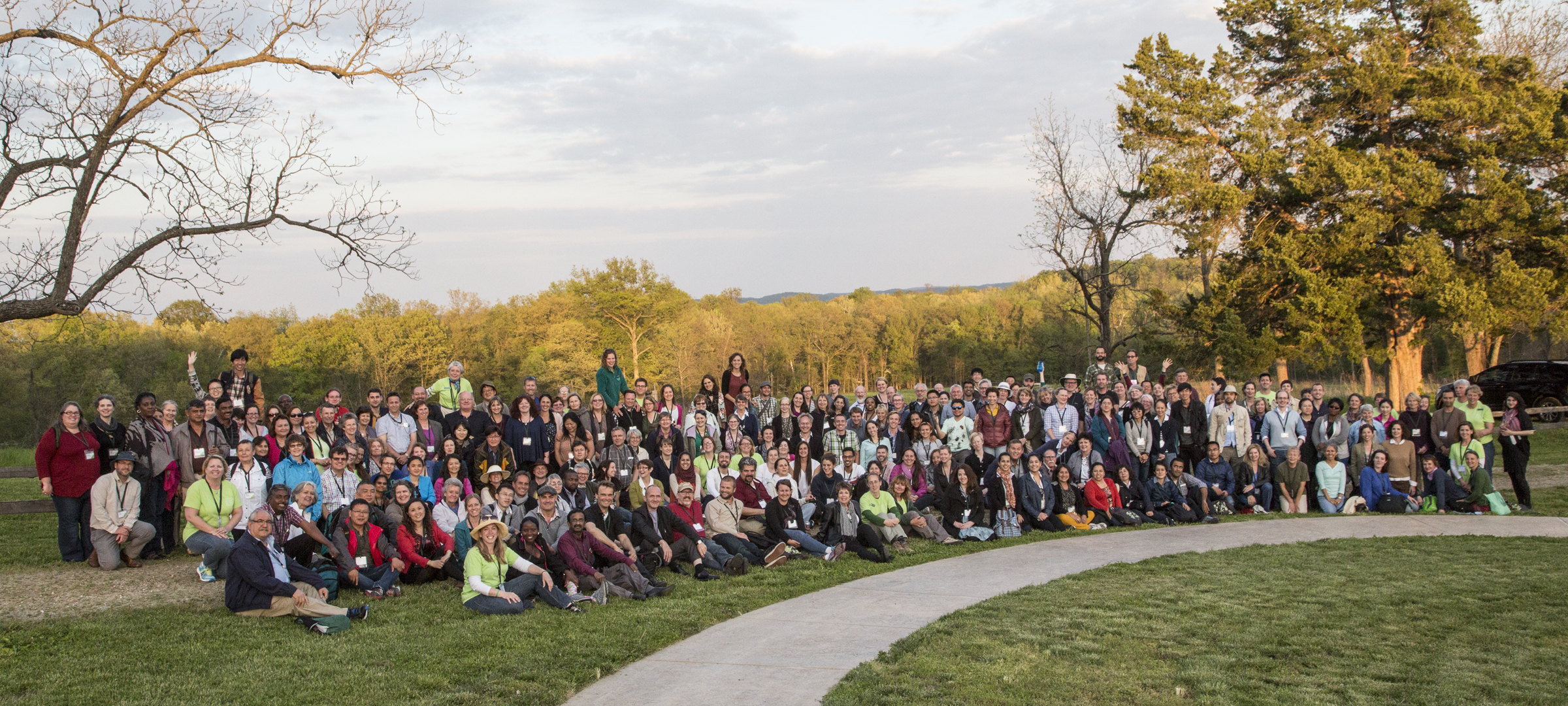 BGCI's education congress group photo ©BGCI
Many different education topics and issues were discussed, with the strongest theme complimenting the nature of the congress itself; for the continuation and development of botanic garden education networks, allowing the sharing of strong ideas and resources.
"the congress highlighted the importance of, and need for, more effective sharing of resources, ideas and best practice through strong, ever growing relationships and networks."
In terms of professional conduct the need for communication and networking was highlighted, both between gardens, at all levels, and between staff within gardens. To improve educational programmes further it was decided that more professional development was required for those conducting programmes as well as research and evaluation on how successful activities and methods are.
"Professional development is an essential aspect to improving the educational offer of a botanic garden or in producing the professionals of the future."
Successful science communication was seen as a key focus for future education; making current scientific research engaging and relevant to botanic garden users. There was also a call for diversity across all aspects of botanic education including: topics covered, teaching styles, venues, communities targeted and the background of education staff.
"The joy of informal education is that it can target people of all ages and can and should be fun for all involved"
As can be seen from the amount of topics covered, the congress was packed full of interesting debates, providing a positive and energetic plan for the future of botanic garden education.
| | |
| --- | --- |
| | |
| BGCI team ©BGCI | Congress delegates awarded scholarships © BGCI |
The full congress summary can be accessed here.