Global tree specialists meet to conserve the world's trees
12 November 2015
The Global Tree Specialist Group aims to have conservation assessments for all the world's tree species by 2020.

The IUCN/SSC Global Tree Specialist Group (Global Tree SG) - a global network of experts who, working in their own regions and institutions, contribute to the conservation of threatened trees – met for three days in October at The Morton Arboretum. The objectives for this meeting were to discuss current progress of Global Tree SG activities, and prioritise and plan its work ahead.

Global Tree Assessment
There was enthusiastic agreement that the Global Tree SG should make the Global Tree Assessment the focus of its work. The Global Tree Assessment is an ambitious initiative that aims to have conservation assessments for all the world's tree species by 2020. Assembling a global list of trees was also recognised as very important first step. The Global Tree Assessment will be coordinated by BGCI.

Tree red listing – where are we now?
There were reports on current efforts of global tree red listing to review overall progress as well as sharing experiences and expertise. Current tree red listing focus groups include Theaceae, Ebenaceae, Magnoliaceae, Brazilian trees, timber trees, etc.
The urgency to red list the world's trees and the need to scale up our current efforts to achieve the Global Tree Assessments was recognised. This will require increased membership and new partnerships.

Using tree conservation data to save trees
There was also a session on using tree conservation assessment data to save trees. This focussed on oak conservation with three sub-groups – Mexico, China and the USA. Discussions topics included:
• Key areas / regions for threatened oaks in each country
• Key issues and constraints
• Who is doing what currently?
• Potential partners for in situ conservation

Planning ahead
The importance of expanding the Global Tree SG to bring in more extensive and appropriate expertise was agreed noting the need for active membership. Members should be willing to provide data, facilitate contacts, carry out assessments and/or undertake reviews.
Partnerships will be essential at various levels to drive forward the Global Tree Assessment. It was agreed that a high level group of endorsing partners should be formed to strengthen the credibility of the initiative. Key botanic gardens, universities and other technical partners should be acknowledged from the outset with agreements developed where necessary.
BGCI is working with Global Tree SG Co-Chairs on major fundraising approaches.

Conclusions
The primary objective for the Global Tree SG is to move forward with the Global Tree Assessment – with the end goal to ultimately protect threatened tree species. We also aim to influence global policy ensuring that the need for conservation of tree species is fully recognised and resourced.

Acknowledgements
We would like to express our sincere thanks to The Morton Arboretum for kindly hosting our meeting.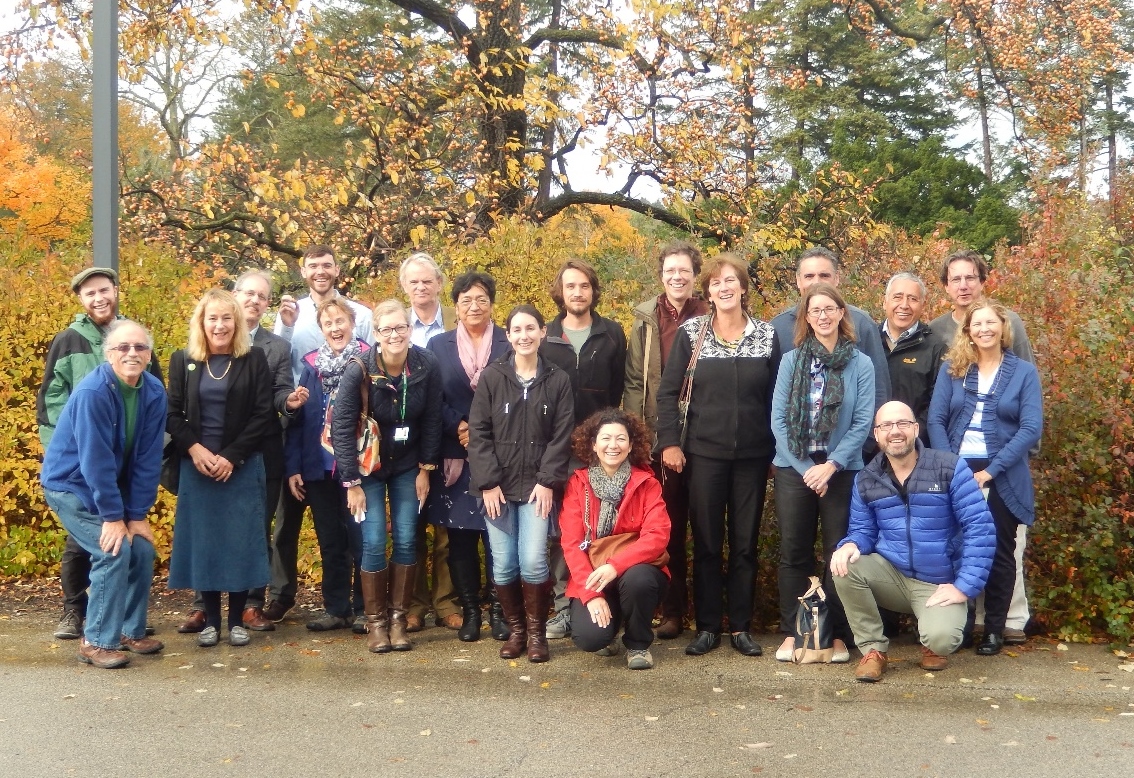 If you would like to be involved in the Global Tree Assessment, we'd love to hear from you. Please get in touch: malin.rivers@bgci.org