BGCI welcomes Shenzhen Fairy Lake Botanical Garden as its newest patron member
1 December 2015
BGCI is very happy to welcome Shenzhen Fairy Lake Botanical Garden as its newest patron member. As a patron member Shenzhen garden joins a list of the world's most influential gardens who, as patron members work closely with BGCI to shape its programme of work and direction to be mutually beneficial to all.
Shenzhen Fairy Lake Botanical Garden has a long history of working with BGCI taking part in many of its Asia and China programmes. In 2004 they held the Fifth China Botanic Training workshop and have since then been involved in several of BGCI's education and training programmes with the aim of promoting their conservation research and science to the public.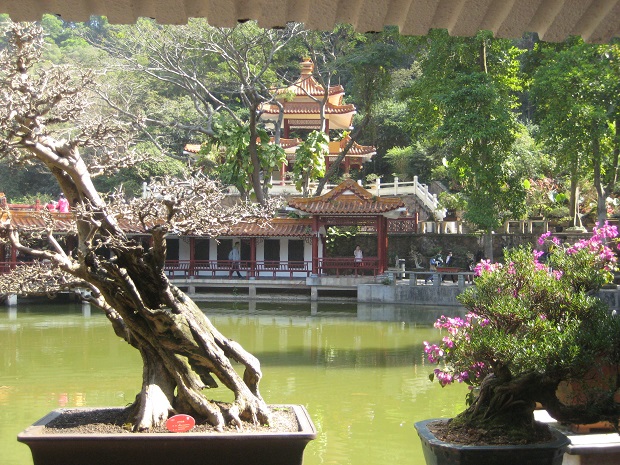 The beautiful lake within Shenzhen Fairy Lake Botanical Garden
Through the garden's connection with the Shenzhen & Chinese Academy of Science it is very active in species conservation and training development, this work is conducted closely with BGCI. Recently the garden and BGCI held a very successful IPSN workshop on 'The Identification and Diagnosis of Longhorn Beetles in China and nearby Countries'. The workshop covered invasive species and focused on improving knowledge and identification skills on longhorn beetle families; the event was very well attended by officials and representatives from across China. In collaboration with BGCI Shenzhen has also recently introduced a new programme, 'Integrated conservation of threatened Magnolia sinostellata in Zhejiang province'. The project focuses on conserving the species and providing training for local communities to strengthen their horticultural skills.
| | |
| --- | --- |
| | |
| Visitors inspecting the Cycad collection © SFLG | Magnolia sinostellata fruit © SFLG |
BGCI would also like to welcome Kadoorie Farm and Botanical Garden as a returning patron member. BGCI and Kadoorie have an extensive work history together particularly in outreach work across South East Asia.
BGCI would again like to thank both gardens and looks forward to continuing to work closely with them in the future. More information can be found out about Kadoorie Farm and Botanic Garden and Shenzhen Fairy Lake Botanical Garden online.