£12,000 raised for tree conservation through the Big Give Christmas Challenge
17 December 2015
Many thanks to all our supporters who helped us to raise over £12,000 through the Big Give Christmas Challenge! This year funds raised by BGCI will be used to support the Global Trees Campaign's Zero Tree Extinctions project.

In 2015, the Global Tree Campaign has worked on a variety of successful tree conservation projects: we have supported practical tree conservation, produced red list conservation assessments and published two ex situ surveys; focussing on the world's most threatened trees and another on Betulaceae. We have built capacity in East Africa - training people in tree conservation in Uganda and Ethiopia. We organised the meeting of the Global Tree Specialist Group and launched the Global Oak Conservation Initiative.

The Global Trees Campaign has many exciting things planned for next year including red listing of European trees, an ex situ survey of ebonies and a fully georeferenced tree list!

To find out more about the work of the Global Trees Campaign on our website: www.globaltrees.org and on Twitter @globaltrees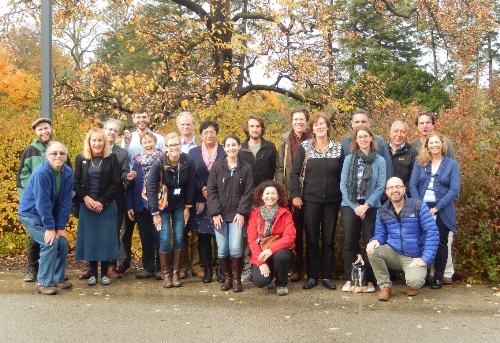 The Global Tree Specialist Group at Morton Arboretum in October 2015