More than 180 new plant species discovered by Missouri scientists in 2015
2 February 2016
Scientists at the Missouri Botanical Garden discovered more than 180 new species of plants in 2015, a number which will likely represent approximately 10 percent of all new species discovered in the world last year.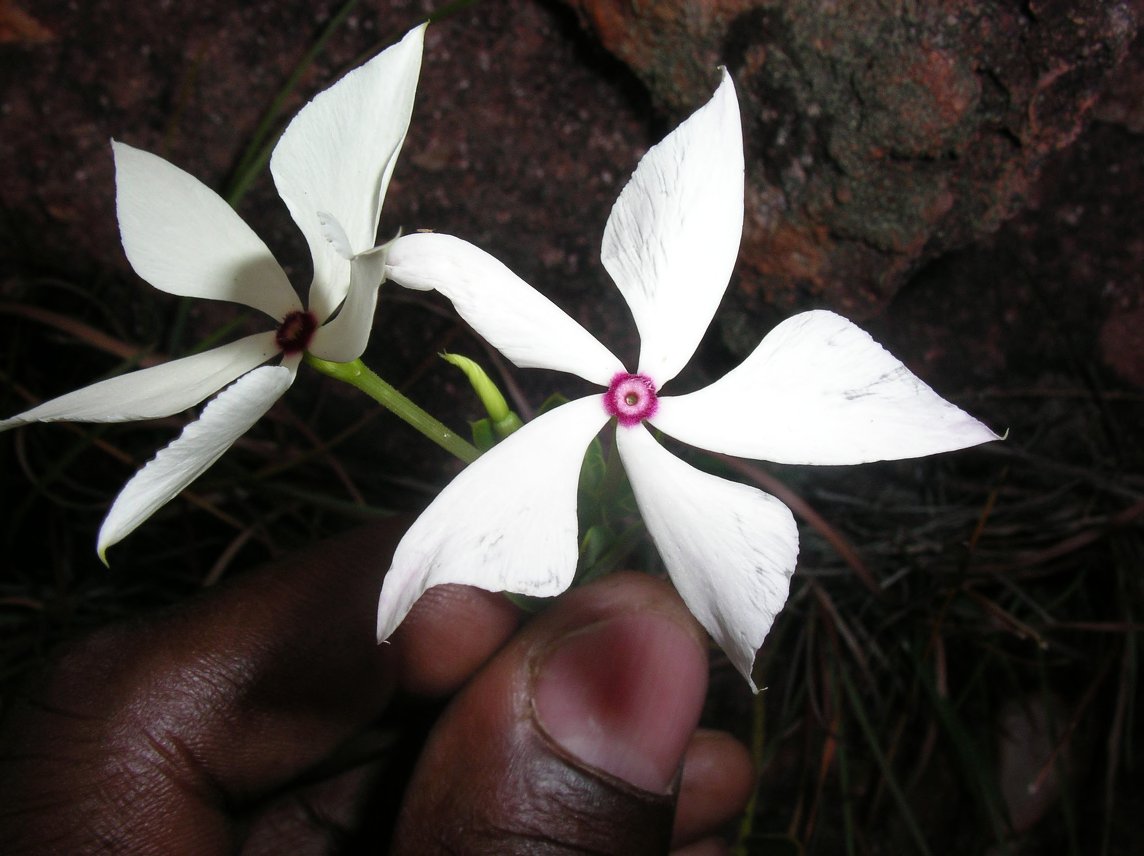 Catharanthus makayensis


Among the discoveries were 19 new species published by Dr. Charlotte Taylor. Dr. Taylor is credited with naming and describing more than 300 new species in her lifetime. She is one of the most prolific female plant name authors in history, and has worked at the Garden for more than 25 years. The majority of Taylor's discoveries are in the Rubiaceae family, a family of flowering plants which includes coffee and quinine. Recently, the Royal Botanic Gardens, Kew compiled a list of the 500 most productive plant name authors since 1753. Dr. Taylor was one of only eight female scientists on that list, and is the only one still living today.

Dr. Tom Croat authored or co-authored 60 new species in 2015, all in the Araceae plant family. In total, more than 60 Garden researchers were credited as authors of new species descriptions. Beyond the new species described, Dr. John Pruski co-authored a new genus in the daisy family, Electranthera and Dr. Libing Zhang co-authored a new family of ferns,Didymochlaenaceae.

Missouri Botanical Garden researchers concentrate much of their work on taxonomy, the building block of discovery. Before a plant can become medicine, food or another product it must first be properly identified and named; this process can take years or decades. It starts with collecting specimens in the wild. Garden researchers work and collect regularly in more than 30 countries. Many years are spent comparing specimens in the Garden's Herbarium and other collections to determine if a plant is indeed a new species. With one in three plants threatened with extinction, the race for discovery remains a top priority for Garden scientists.
Herbaria around the world face closures due to budgetary and infrastructure challenges. Just as the Garden works for the conservation of plants in the wild, it has become a refuge for collections from closed herbaria. In 2015, the Garden added more than 200,000 specimens to its growing collection when the University of Missouri-Columbia needed a new home for the specimens in its Dunn-Palmer Herbarium. The Garden's Herbarium started with just over 60,000 specimens in 1857 and today has more than 6.6 million specimens. The Garden also developed and continues to maintain the Tropicos® database, making data on 4.4 million specimens and 1.3 million plant names available digitally to the world's scientific community.
Find out more here