Seed Conservation Course in Panama
11 November 2016
BGCI in collaboration with Summit Municipal Park organised a Seed Conservation Training Course following the Building Botanical Bridges conference in Panama in September.
The workshop brought together 25 participants from 12 different countries from Caribbean, Central America and North American countries. A range of institutions were represented including botanic gardens, NGO's and governmental institutions involved in ex situ conservation of plants.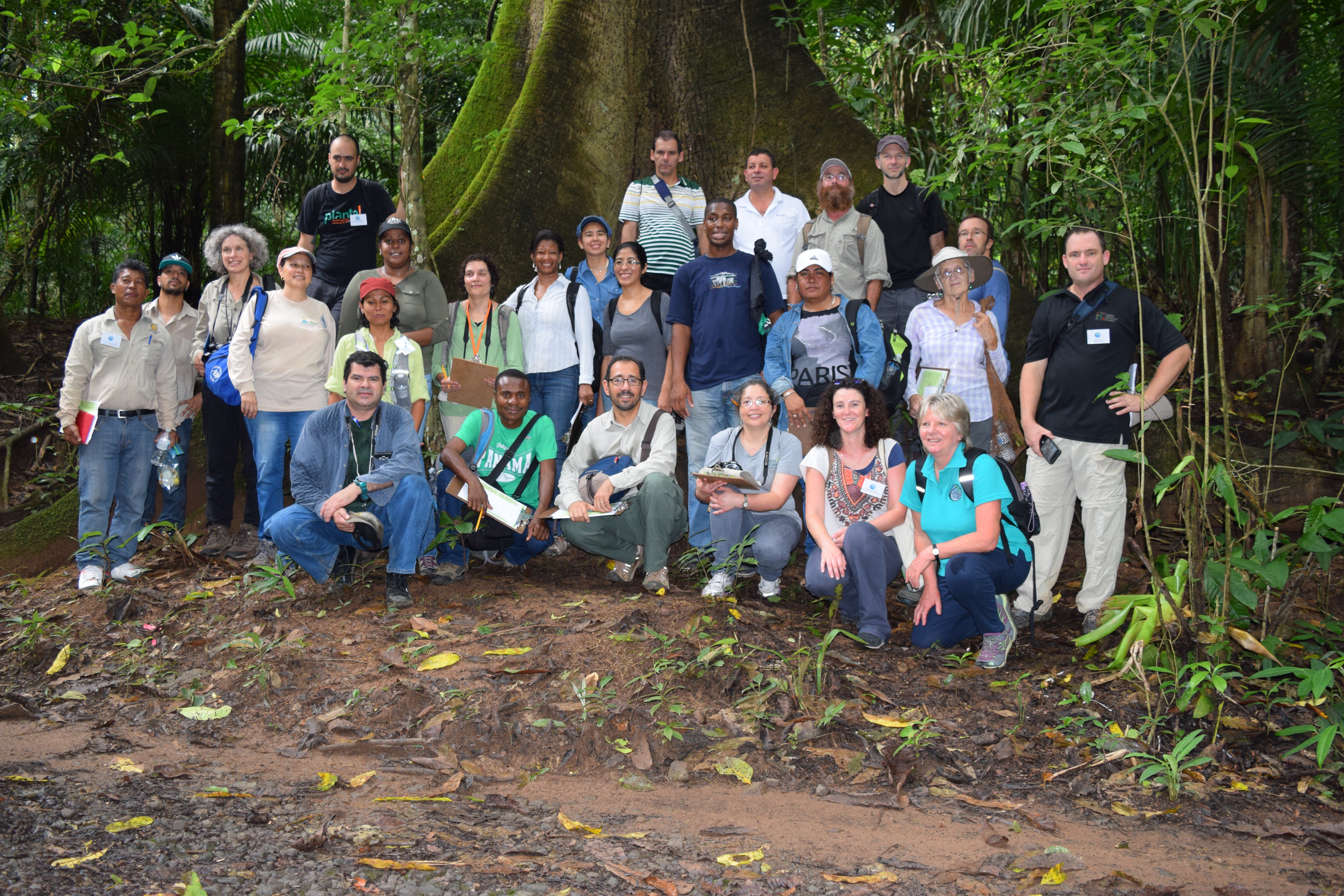 The three day training course took place at Summit Municipal Park. The focus of the training included modules on best practise for planning, seed collection and storage. The proximity of the gardens to Soberiana National Park, with its 55,000 acres of tropical forest, provided an excellent location for field sessions focused on collecting quality seed.
Some attendees had no experince of seed banking while others were responsible for running seed banking projects at their institutions. Attendees with experience of seed collection and banking discussed their work and institutional priorities, highlighting the challenges they currently face and what they would like to gain from the training course. Several countries including Panama, Costa Rica and Cuba were represented by several institutions and discussed how they could work together on a national level.
Feedback from the course participants highlighted the importance of the course;

'All the technical information provided was useful, because I will start a seed bank'
'Should continue offering this type of workshop in order to strengthen the work of botanic gardens in the region.'
'A great experience, now to put things into practice, strengthen weak areas, continue sharing the information.'
BGCI gratefully acknowledges the support of the Japan Biodiversity Fund in providing the funding for this training course.
Find out more about BGCI's Global Seed Conservation Challenge here