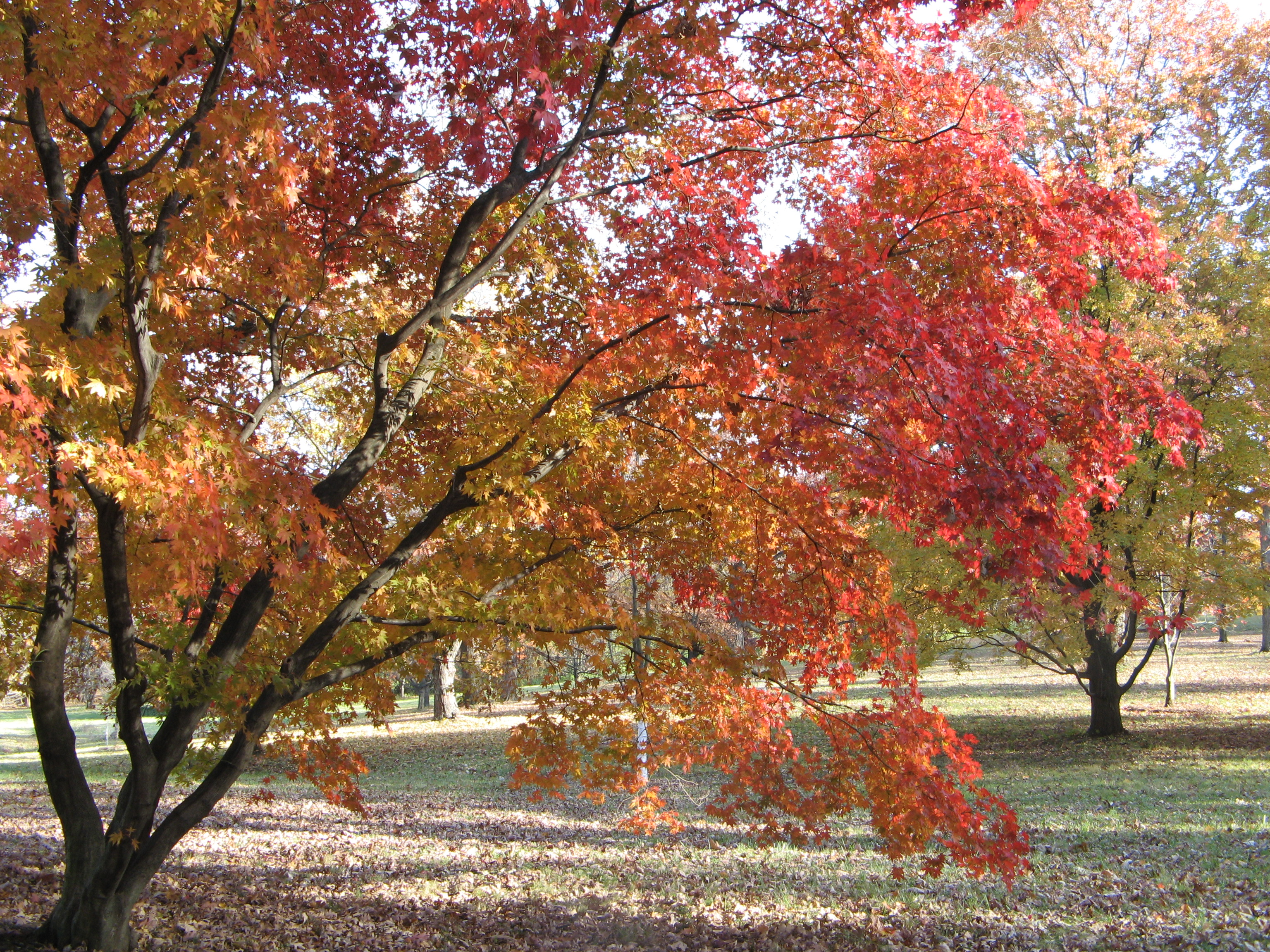 Global Survey of Ex situ Maple Collections
Over a quarter of the world's maples are threatened with extinction in the wild. The recent Red List of Maples, published jointly by BGCI and Fauna & Flora International (FFI), in November 2009 identifies 54 maples as being in danger of extinction, out of a global total of 191. Urgent attention is required for the 26 maples considered to be at most risk of extinction - Critically Endangered (CR) or Endangered (E) - according to the IUCN Red List Categories and Criteria. Find out more here.
Our 2010 ex situ survey identified 4,405 maple records from 228 institutions in 37 countries. Of the 4,405 records included in the analysis, just 223 records (5%) of the most threatened maples (CR and EN) were identified. The 223 records represent 16 of the 26 most threatened (CR and EN) maples, with 3 CR taxa and 7 EN taxa are currently unknown to horticulture. Therefore if the wild populations disappear, then there are no secure ex situ collections available to return the species to the wild or prevent the taxa from becoming extinct. Of the 16 (CR or EN) taxa found in collections, 5 are only found in one or two collections and therefore should still be considered a high priority for new ex situ collections. These species are listed in the report.
The report concludes by making a call for further information to fill gaps in our knowledge of collections and by making a series of recommendations based on the results of the survey including: the strengthening of existing ex situ collections, establishing new collections, implementing restoration and reintroduction activities, involving local communities and organisation in conservation activities, developing public awareness programmes and enhancing BGCI's PlantSearch database. The report also calls for further information to fill gaps in our knowledge of ex situ collections.
The full report can be downloaded here.